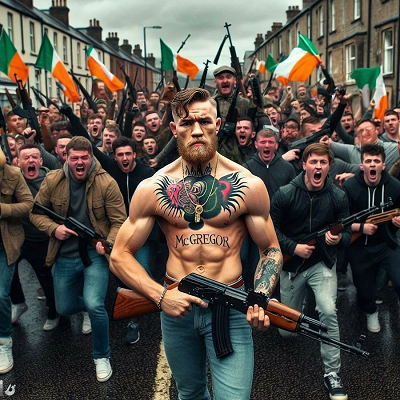 Will Conor McGregor be the next Prime Minister ("Taoiseach") of Ireland?  He may be the man to save the Irish from themselves, who elected a woke girlieman to apologize for their country's existence.  McGregor rightly called Leo Varadkar a "disgrace" for describing the return of 9-year old Emily Hand to her Israeli parents from being held hostage by Hamas terrorists as her being "lost" then "found":
Conor Mcgregor Torches Ireland's PM Over Response To Hamas Release Of Child Hostage
In fascist response, Varadkar ordered a witch hunt to persecute McGregor!
Conor Mcgregor 'Is Being Investigated By Irish Police For Allegedly Inciting Hate Around Dublin Riots'.
There's so much cool stuff in this week's links – jump right in and enjoy!