WHITE HOUSE LIT UP WITH SYMBOL OF RELIGIOUS CULT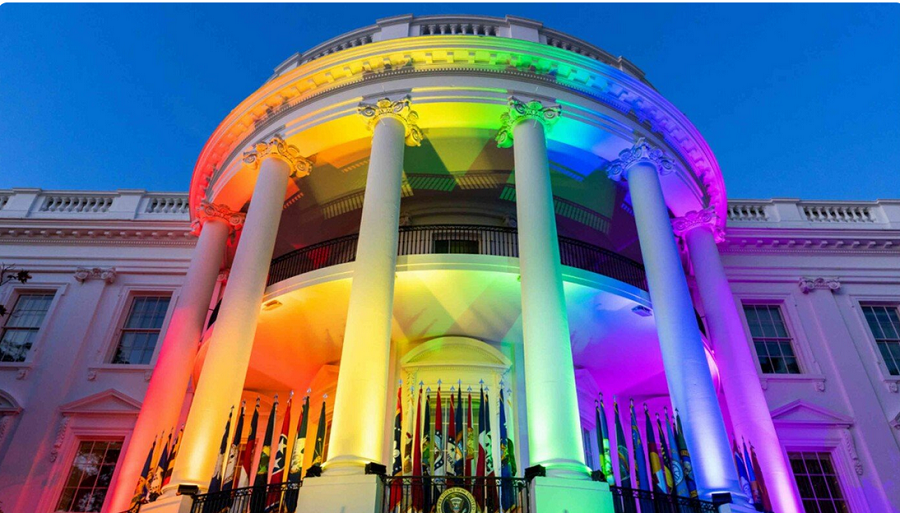 WASHINGTON, DC — The White House was lit up with the colors of a fanatical cult this week, officially signaling the Biden Administration's establishment of a new state-sponsored religion: Same-Sex and Tranny Worship. The move has received both widespread applause and serious concerns about the First Amendment implications.
Mainstream media sources hailed the move as a significant victory in the crusade for inclusivity and acceptance of all people, except for anyone who disagrees, in which case dissidents should be removed from society. Critics, however, questioned whether the adoption of an official national religion violates the First Amendment.
"Establishing a religion in no way violates the Constitution's mandate that the government not establish a religion," said White House Press Secretary Karine Jean-Pierre. "Any questions regarding this issue will be considered bigoted, racist, and other horrible things I can't think of right now."
At publishing time, the Biden administration was believed to be in discussions to require all churches in the country to follow suit and be lit up with the same colors in a show of solidarity with the new State Religion. Babylon Bee reporting.