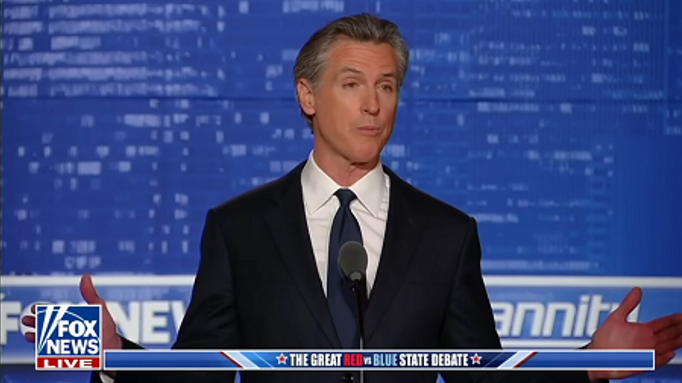 ALPHARETTA, GA — Americans are still reeling this morning after the shocking murder of California Governor Gavin Newsom was captured live on air and broadcast to millions of viewers.
"I'm still shaking," said one local observer. "He was just there one moment... and in the next moment, he was brutally eviscerated. Torn to pieces. Murdered. I'll never be able to shake those horrific images from my memory."
Fox News was roundly criticized for airing the disturbing footage completely uncensored to shocked viewers.
"Kids shouldn't be allowed to see such things," said one concerned mother whose child walked into the living room while the incident was playing on live television. "My 5-year-old will be scarred for life. He may need counseling. How could Fox News do this?"
Authorities are still searching for three accomplices they say are persons of interest in the cold-blooded slaughter of California's Governor. Alpharetta's police chief named the three at-large suspects as Sean Hannity, Ron DeSantis, and a paper map of all the human poop covering San Francisco's sidewalks.
At publishing time, authorities confirmed the suspects are still on the loose and should be considered extremely dangerous. Babylon Bee reporting, December 1, 2023