TIJI — CASTING OUT THE DEMONS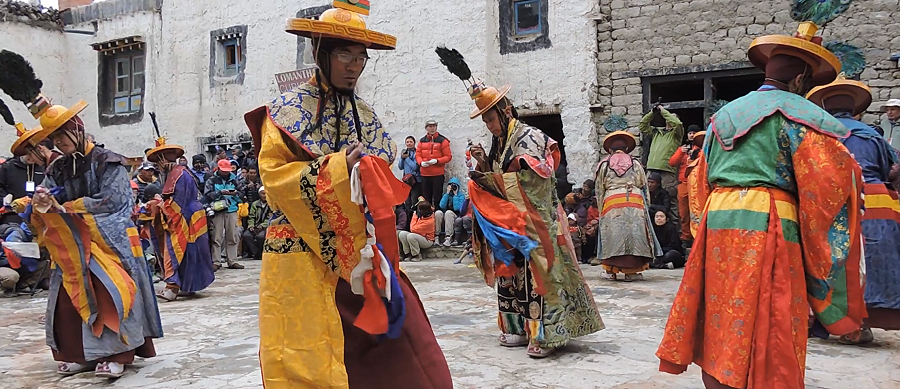 Once a year in the capital of the Tibetan Kingdom of Lo, the medieval walled city of Lo Manthang, the Lo-pa Tibetans hold a ceremony called Tiji (tee-gee), meaning casting out of demons.  It's meant to prevent any demons or malicious spirits from destroying their barley and buckwheat harvests.
Tiji is colorfully spectacular and dramatic, but this is no tourist show – Tiji is a deeply serious religious ritual.  The Kingdom of Lo is in a very remote and roadless region of the Himalayas known as Mustang, lying north of the Himalayan giants of Annapurna and Dhaulagiri in Nepal on the border with Chinese-occupied Tibet.
We were privileged to witness it on a Himalaya Helicopter Expedition.  We hope to be so privileged again next year. (Glimpses of Our Breathtaking World #238 photo ©Jack Wheeler)