THE WORLD'S MOST UNUSUAL VINEYARD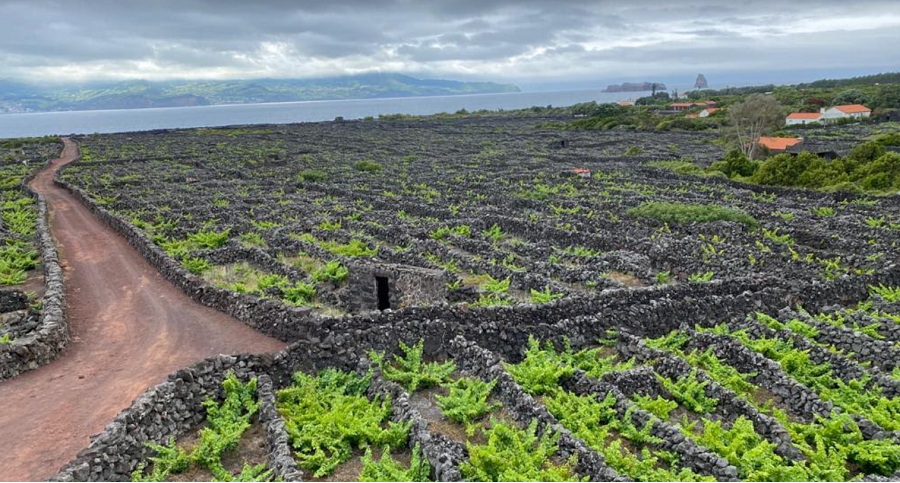 The grape vines of Pico Island, one of nine islands of the Azores in the Atlantic, are enclosed within walls of black basalt rocks called currais (corrals). For over 500 years, the Portuguese villagers have been constructing thousands of miles of these currais walled enclosures to protect the vines from wind and sea spray.
The vineyards of Pico are so extraordinary that they are a UNESCO World Heritage Site.  And the wine is uniquely good!  You can order a bottle here.  Best, though, is to experience Pico and its viticulture yourself.  That's what we did last June on our Atlantic Paradises adventure with your fellow TTPers.
We had a wonderful time – and you will too this coming June. You won't believe how much adventurous fun you'll have on our Atlantic Paradises 2023!  Click to join us… (Glimpses of Our Breathtaking World #213 photo ©Jack Wheeler)