THE TERRACE OF INFINITY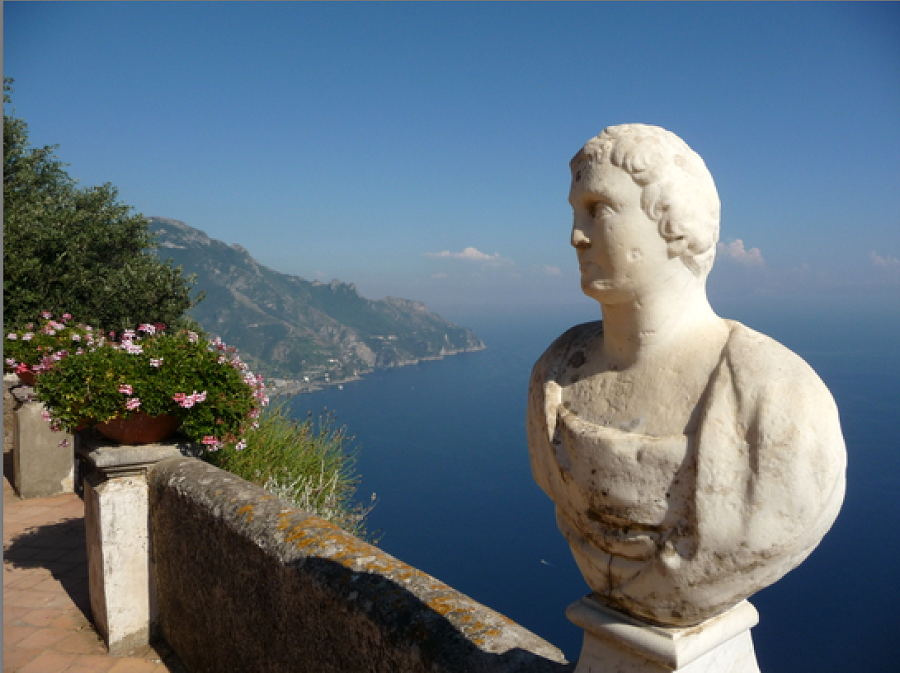 Over a thousand feet on a mountain ledge above Amalfi on the Mediterranean, you'll find the Terrazzo dell'lnfinito, considered by poets for centuries the most beautiful view in the world. It is part of the magnificent gardens of the 11th century Villa Cimbrone, in the hilltop town of Ravello, built by the Romans in the 5th century.
The Sorrentine Peninsula is a finger of land south of Naples sticking out into the Med's Tyrrhanean Sea, off the tip of which is the legendary island of Capri. The main town of Sorrento is on the north side facing Naples and Mount Vesuvius. But it is the steep southern shore of the Amalfi Coast that is our planet's most spectacularly scenic drive with its ancient ports of Amalfi and Positano.
Exploring this magical part of the world is an ultimate "bucket list" experience. And to top it off, on the way down from Naples, you get to visit Pompeii, the excavated Roman city buried and preserved by the ash of Vesuvius in 79 AD. (Glimpses of Our Breathtaking World #115 photo ©Jack Wheeler)