THE SHERMAN TANK THAT'S STILL THERE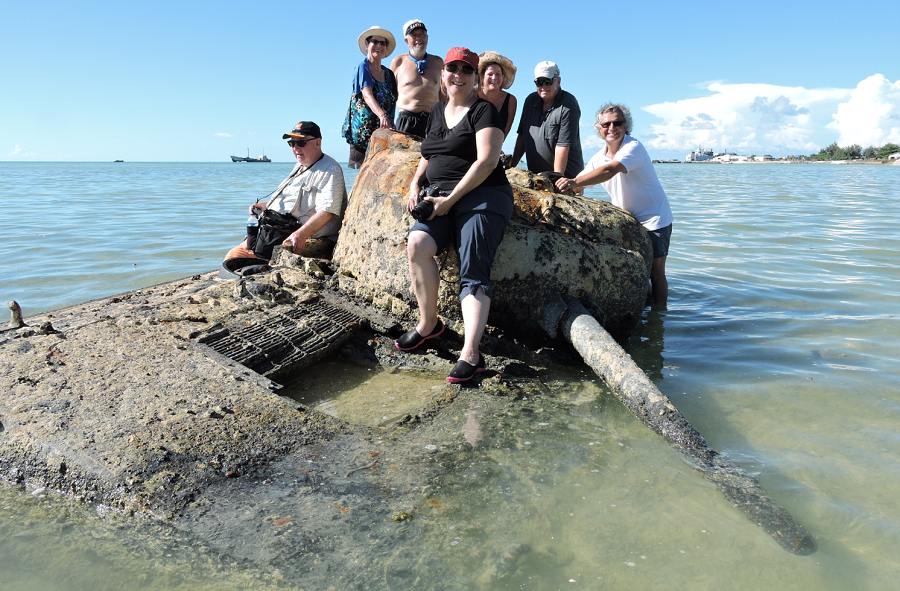 The horrifically heroic Battle of Tarawa was fought November 20-23, 1943, with the US Marines determined to take the entrenched Japanese – which they did, both sides suffering ghastly losses. The Marine amphibious force assaulted the Japanese garrison on the small island of Betio in Tarawa Atoll of the Gilbert Islands – now the country of Kirimati.
The spearhead of the assault was led by the Marine's Charlie Company, 1st Corps Tank Battalion and its M4-A2 Shermans on what was codenamed Red Beach. One particular Sherman sank a few yards offshore and lies there to this day. It's easy to wade out and clamber upon it, as these friends of mine did when I brought them there in 2016.
We hear a lot about "climate change" causing "the oceans to rise." But as you can see, the sea level at Tarawa has been the same for the past 77 years. (Glimpses of Our Breathtaking World #124 Photo ©Jack Wheeler)