THE RIGALEIRA INITIATION WELL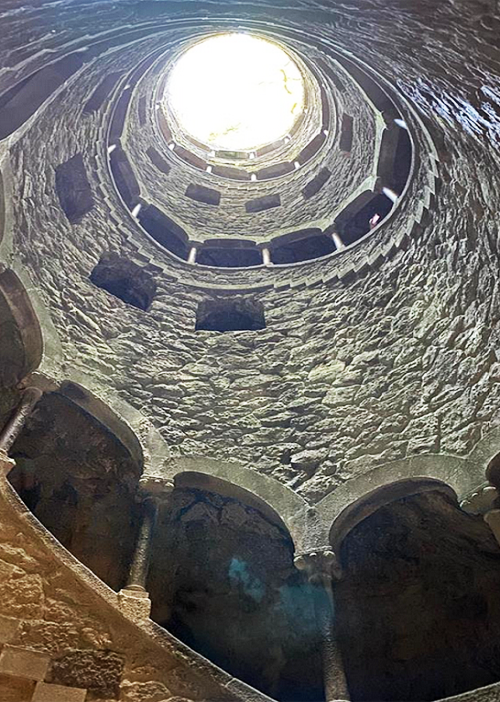 Do an internet search for "25 Most Mysterious Places on Earth" or similar listing, and almost always the Regaleira Initiation Well in Sintra, Portugal will be there. Since the photo is almost always looking from the top down, I thought you might like to see one from the bottom up, which is just as dramatic.
The Regaleira is a spectacular Gothic mansion with acres of gorgeous gardens built by a 19th century Portuguese-Brazilian millionaire, Carvalho Monteiro (1848-1920). I love it that his exotic eccentric extravaganza, his Regaleira Palace, was built by private capitalist with his own money – not some feudal king with money extracted from the peasantry.
I took this picture in 2021 with fellow TTPers on our Portugal Exploration. Portugal really is a land of wonders, which I hope you'll someday experience yourself. (Glimpses of Our Breathtaking World #167 photo ©Jack Wheeler)