THE POLYNESIA PARADISE YOU NEVER HEARD OF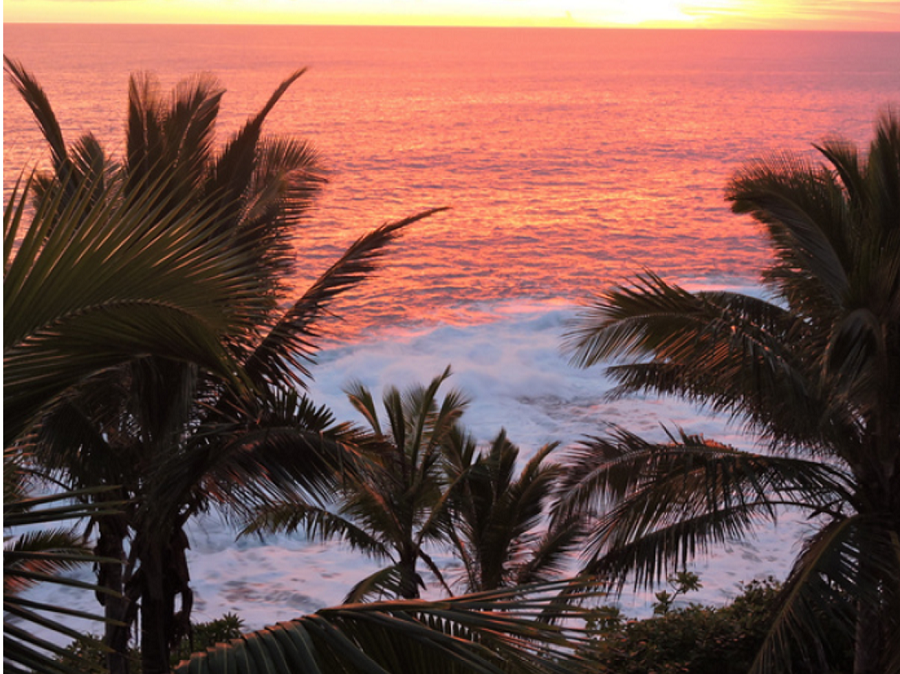 Have you ever seen the ocean turn day-glo pink? It does here naturally during a sunset (this is not photoshopped). Between Samoa and Tonga in the South Pacific is a raised coral atoll, 100 square miles of old limestone between 60 and 200 feet high: the island of Niue (new-way), and it's is uniquely fabulous.
With no silty river runoff, the water is incredibly clear – visibility can reach over 200 feet. There are a multitude of chasms through which you clamber to these out-of-a-movie tidal pools perfect for snorkeling surrounded by colorful reef fish. The limestone cliffs encircling the coast are riddled with caves with multi-colored stalactites and stalagmites.
You can snorkel or dive with spinner dolphins and humpback whales. The big game fishing is world class – within a few hundred yards off shore. The Niueans are unfailingly friendly and welcoming, the beautiful Matavai Resort is the best bargain in the Pacific, the food and beer is inexpensive, the weather is balmy. It's a Polynesian paradise you never heard of. (Glimpses of Our Breathtaking World #48 Photo ©Jack Wheeler)