THE PARADISE OF ZIHUATANEJO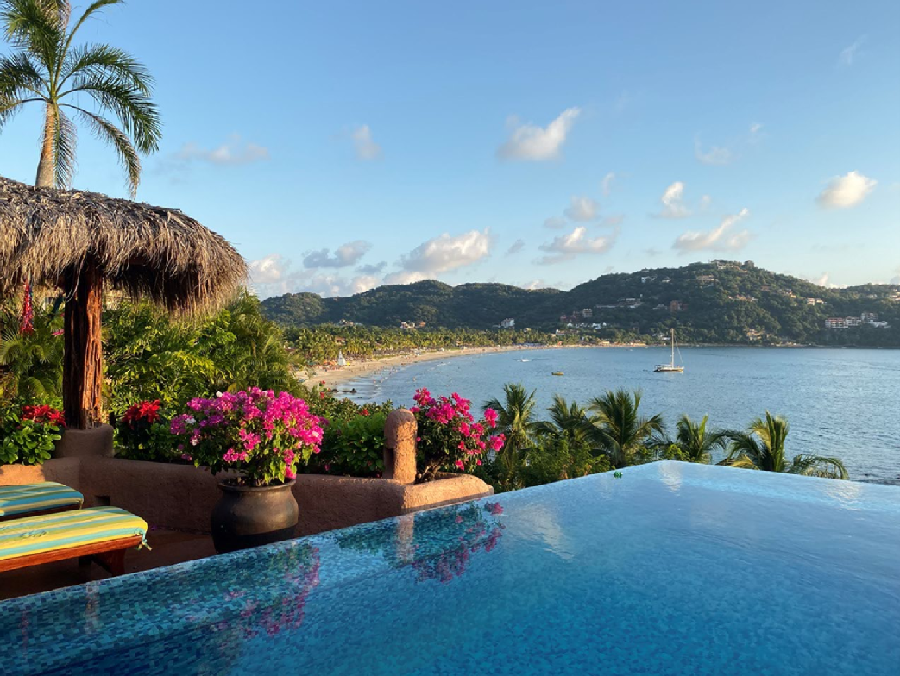 Once a small Mexican fishing village far from everything, Zihuatanejo (zee-wah-tan-ay-ho) – Zee-wat to locals – has become a paradisical escape hatch for many seeking refuge from our pressure-cooker world. 150 miles up the northwest coast of Acapulco, Zee-wat is its own world of peace and serenity.
Stroll on the beach or along the Paseo del Pescador (Fisherman's Path) with its shops, bars, and restaurants unbothered. Just relax surrounded by flowers, warm water, and blue sky. All the worries elsewhere in Mexico, much less in the US or anywhere else are not here.
The time to come is now, the dry season November-May. Prices are a bargain with the dollar way up on the peso. Non-stop flights from multiple cities in the US and Canada. Just a few days here will do wonders for your soul. (Glimpses of Our Breathtaking World #182 photo ©Jack Wheeler)