SKYE'S LINKS 02/10/22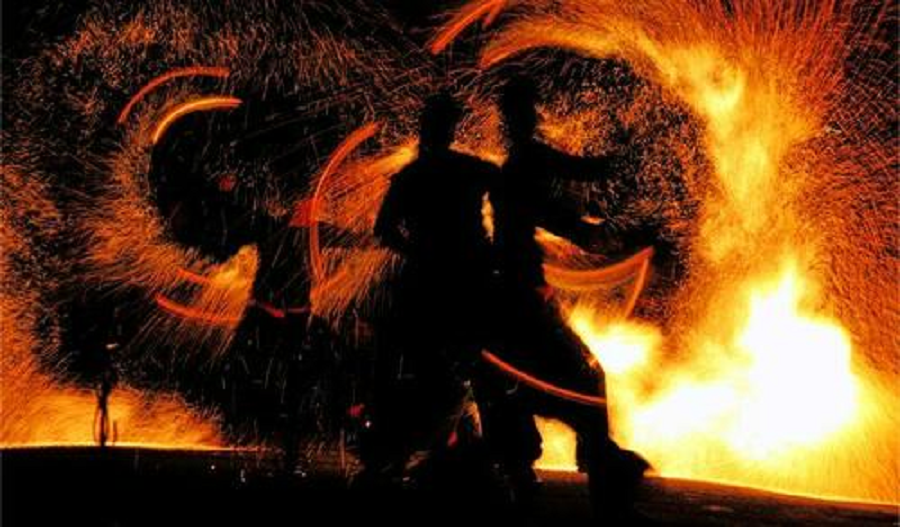 Canada's Glorious Revolution: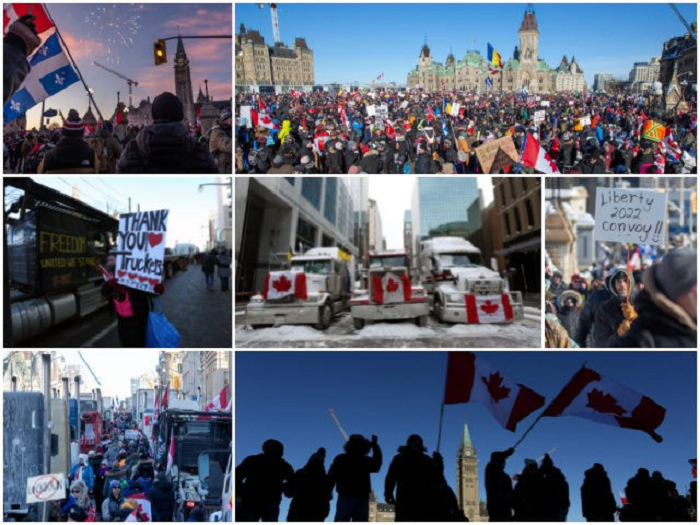 Canada gets it right with massive passive resistance:
Fact Vs. Fiction: On the Ground with Canada's Freedom Convoy
More good sense from Canadian Truckers:
Exclusive: Freedom Convoy Is the Opposition to 'Communist Liberals' and 'Socialist Conservatives'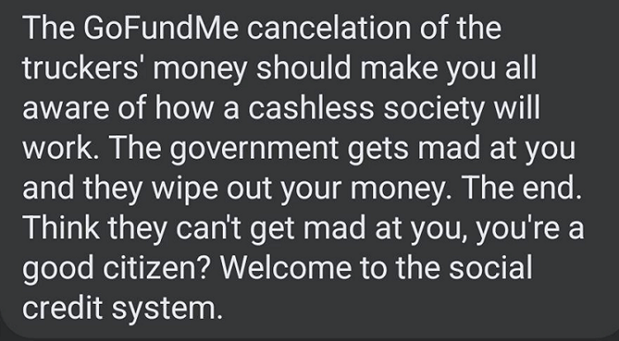 Go Fund Me goes crooked:
GoFundMe 'Steals' $9 Million From Canada's "Freedom Convoy" Truckers Under Pressure From Trudeau
Relents after major blowback:
GoFundMe Relents After Backlash, Will Refund All Donors to Canadian Trucker Fund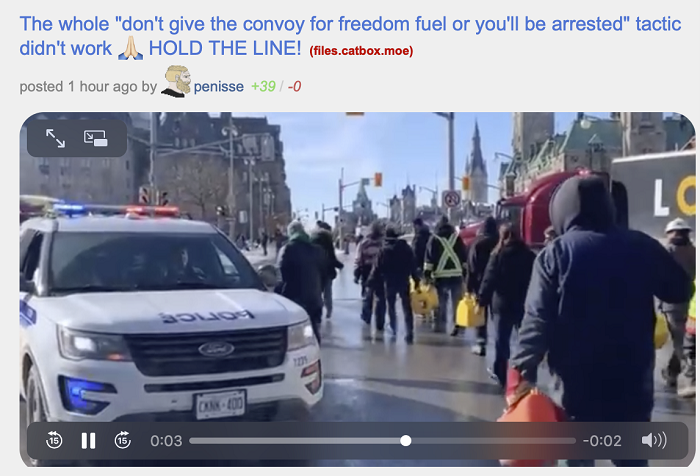 Canada!  The comments on logistics are especially to the point; this operation has been planned with exquisite precision, right down to the bouncy castles for the children, the hot tubs and saunas, and the truckers bringing in hay to feed the cops' horses.  This is a compilation of reports by TTPer Dagny on her site dagnyintel.com:
Tow trucks refuse to tow Freedom Convoy trucks:
Tow Truck Companies Refuse to Haul Away 'Freedom Convoy' Trucks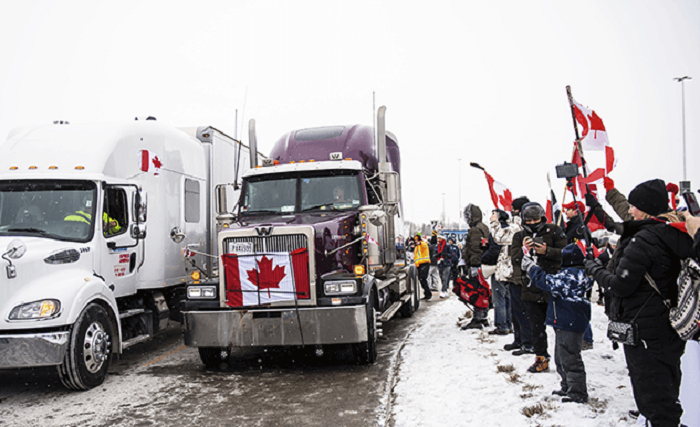 Canadian revolt goes nationwide, and the truckers are winning:
Freedom Convoy Triumphs as Canadian Mandates Fall
The wheels are coming off of the trains that were supposed to take the unvaxed to the Camps. If there's anything the Fascist Woke hate and fear, it's hardcore ridicule:
Attack Of The Transphobic Putin-Nazi Truckers!
And Maher isn't afraid to talk about it:
Maher: 'A Lot of' COVID Misinformation Was from the Medical Establishment, They Haven't Earned 'Monopoly Status on Information'
Study by Johns Hopkins researchers that shows that lockdowns are ineffective and very costly is suppressed:
Watch: Johns Hopkins Prof. Slams Media, Own Institution For Hiding Bombshell Study That Found Lockdowns Are Ineffective
Don't ask the FDA why it gave emergency use approval to the Moderna mRNA vaccine without asking the opinion of its own expert vaccine committee:
FDA Suddenly Scrubs Moderna Document From Website After Reporters Ask Questions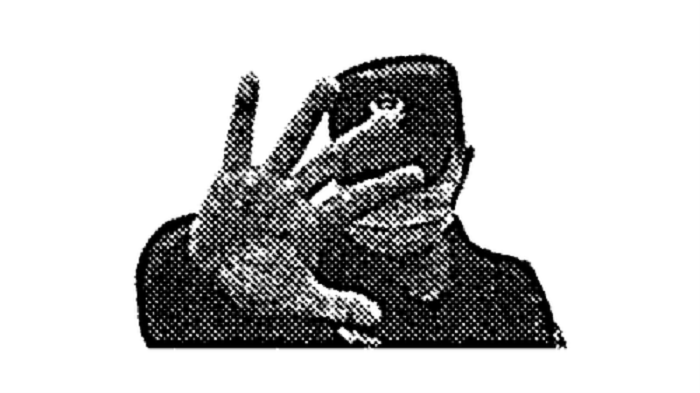 A thorough – and thoroughly documented – description of the likely origin of Fauci's CCP virus – shorter version:
Thunder Out Of China: The Lab-Leak Theory Strengthens
Full length version:
Thunder Out of China | Yuri Deigin | Inference
Correlation is not necessarily causation, but something seems to be seriously wrong here:
Long Funeral Homes, Short Life Insurers? Ex-Blackrock Fund Manager Discovers Disturbing Trends In Mortality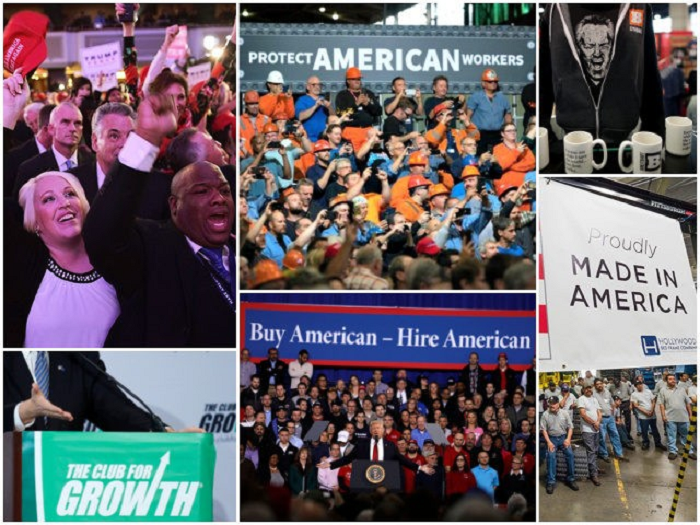 How the Grand Old Party is transforming into the Grand New Party:
Axios: Trump's Small-Dollar Donors Steer 'Modern' GOP as Corporate Class Fades
High natural gas prices mean high nitrogen fertilizer prices mean high food prices:
Exclusive – Sen. Bill Cassidy: Fed Nominee's Climate Policies to Kill Oil and Gas Jobs, Give Russia 'Leverage' over the World
For investors:
Vivek Ramaswamy: BlackRock's Woke Green Agenda Is All About BlackRock's Bottom-line, Not Its Portfolio Companies'
To sum the week up, this Dem Media Agit-prop is a Major Fail: