HEAVEN IN THE CARIBBEAN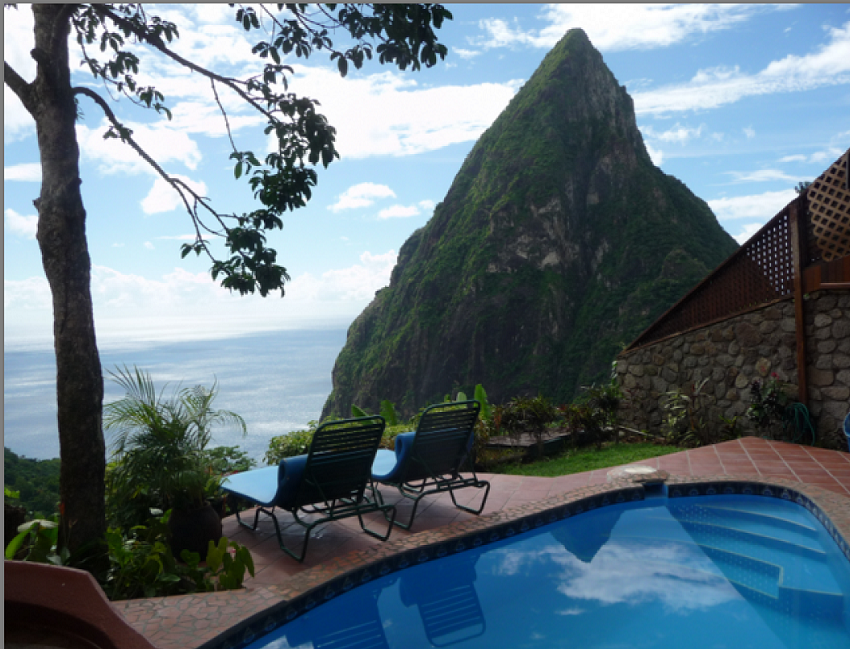 Quick – name the only country in the world named after a woman.  It's the island nation in the Caribbean of St. Lucia, named after the patron saint of virgins, 4th century Saint Lucia.
The charm, beauty, and serenity of St. Lucia are unequaled in the Caribbean.  Here you can have your own private retreat overlooking the twin peaks of The Pitons.  The St. Lucian people take great pride in the immaculate spotlessness of their island and in their matchless reputation for personal warmth and hospitality.
While an English-speaking country and member of the British Commonwealth, there is a French tradition here as well, reflected in the fine cuisine and wines in restaurants.  Yet I became fond of the local Piton beer as well.  St. Lucia is the easiest island in the Caribbean to fall in love with – so it is no wonder that couples come from all over the world to get married or honeymoon here.
If you want to spend a few days of bliss away from all the cares of the world, you can't do better than this place of heaven in the Caribbean. (Glimpses of Our Breathtaking World #190 photo ©Jack Wheeler)