FLASHBACK FRIDAY: WHAT DO YOU SEE HERE?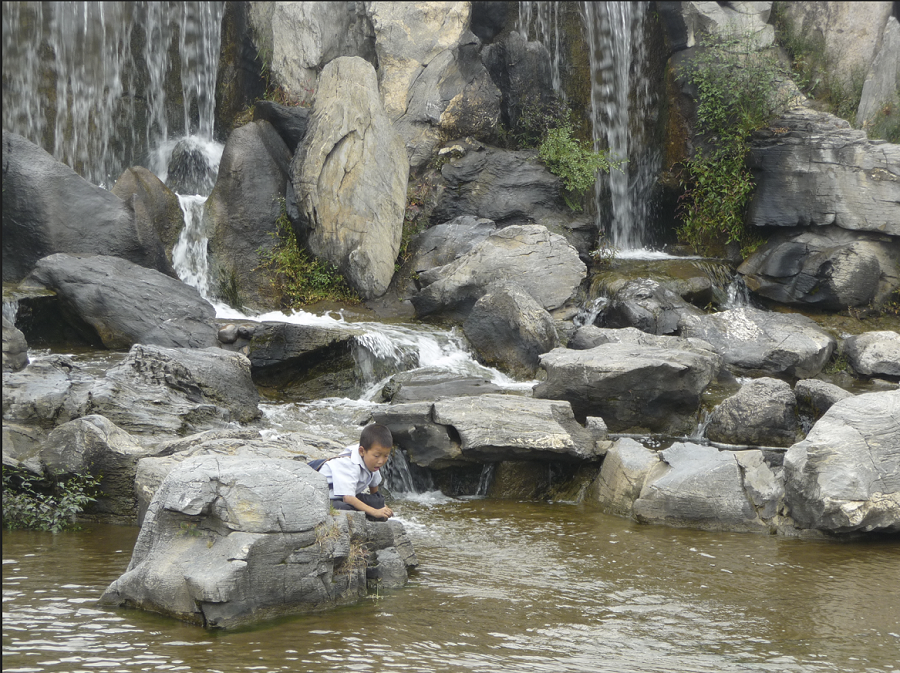 A young boy playing among rocks on a stream, yes. But where? I took this photo in a nature park in Pyongyang, North Korea.
Gives you a different perspective, doesn't it? This young North Korean boy, how so innocently playing amidst beautiful streams and waterfalls, has no future except to grow up to be a human robot in subjection to a tyranny. He has no idea of the fate in store for him. That's why, for me, this is one of the saddest pictures I have even taken.
Perhaps he will escape from his political prison, but the odds are gravely against him. Life does have its somber moments. (Glimpses of Our Breathtaking World #244 photo ©Jack Wheeler)