FLASHBACK FRIDAY – THE MAN-EATER OF DALAT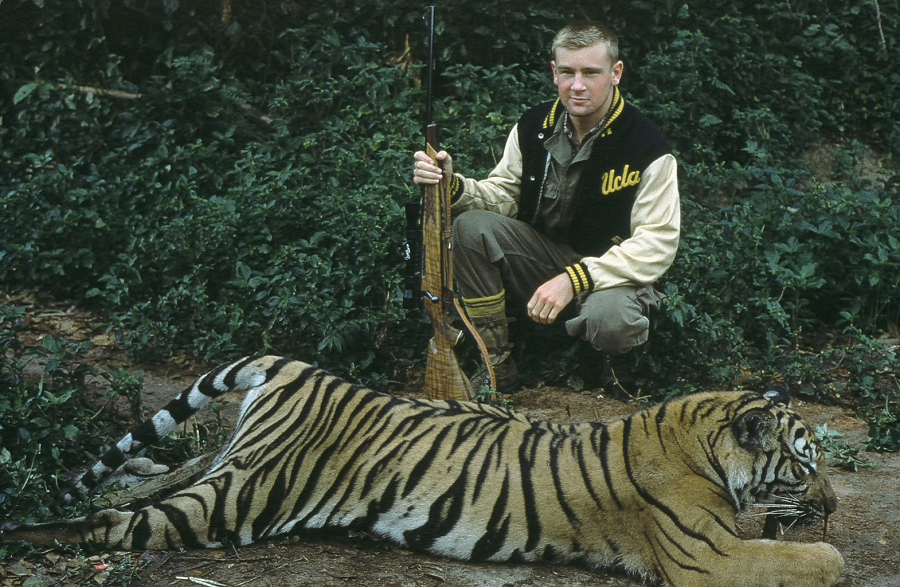 Dalat, South Viet Nam, 1961. I was 17 years old. A friend of my father's, Herb Klein, came by our house. He was a prominent businessman whose passion was big-game hunting. He had just returned from the mountain jungle highlands of South Viet Nam and regaled us with stories of the Montagnard tribespeople who were plagued by tigers with a taste for human flesh. He told me that after climbing the Matterhorn, living with Amazon headhunters, and swimming the Hellespont, hunting a man-eating tiger should be my next adventure.
"You'd be saving so many lives, Jack," he told me. "There's one I heard about from the Co Ho Montagnards that's killed and eaten almost 20 of them in the forests outside the town of Dalat. I know who can guide you, he was mine, his name is Ngo Van Chi."
Somehow, I talked my parents into letting me do this. I had saved up the money from giving tennis and judo lessons. So there I was, in pitch dark in a "mirador" of branches and leaves, holding a .300 Weatherby with a flashlight wired to the barrel, waiting for this man-eating tiger to come for the rotting water buffalo we set out as bait. Chi and I heard the tiger, I put the rifle barrel out, Chi clicked on the flashlight, I saw these two enormous red eyes, and fired.
And there he is, the Man-Eater of Dalat, who would never kill another human being ever again. (Glimpses of Our Breathtaking World #175 photo ©Jack Wheeler)