BIRTHPLACE OF A GODDESS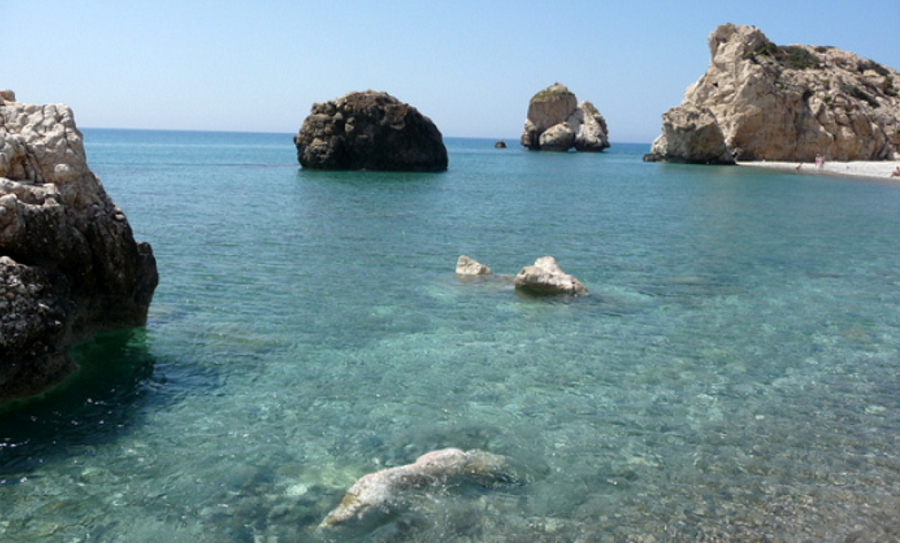 This is the Rock of Aphrodite – where Greek mythology says the Goddess of Love was born fully formed from the sea-foam surging around it – and makes Cyprus the Island of Love. It is south of Paphos on the island's west coast.
Adjacent is the Temple Sanctuary of Aphrodite, where pilgrims came from every Greek city and kingdom for 2,000 years to worship her. The ancient Greeks prayed to Aphrodite more than any of their other gods, for she was the apotheosis of love, desire, and fertility or having children. Which explains why today couples travel from all over the world to get married here.
Folks have been living in Cyprus for a really long time. So long that they were the first people in the world to domesticate cats over 9,000 years ago. A Neolithic village has been unearthed called Choirokoitia that's surprisingly sophisticated for being 8,000 years old. In Roman times, after Jesus rose Lazarus from the dead, he went to Cyprus — there is a beautiful church, the Agios Lazaros, built over his tomb.
The Painted Churches of Troodos are adorned with magnificent medieval art. The ruins of a Crusaders' fortress inspired the fairy tale castle of Walt Disney's Snow White. I hope Cyprus' inspirational history will inspire you to explore it someday. (Glimpses of Our Breathtaking World #101 photo ©Jack Wheeler)