A FATHER IN CHAD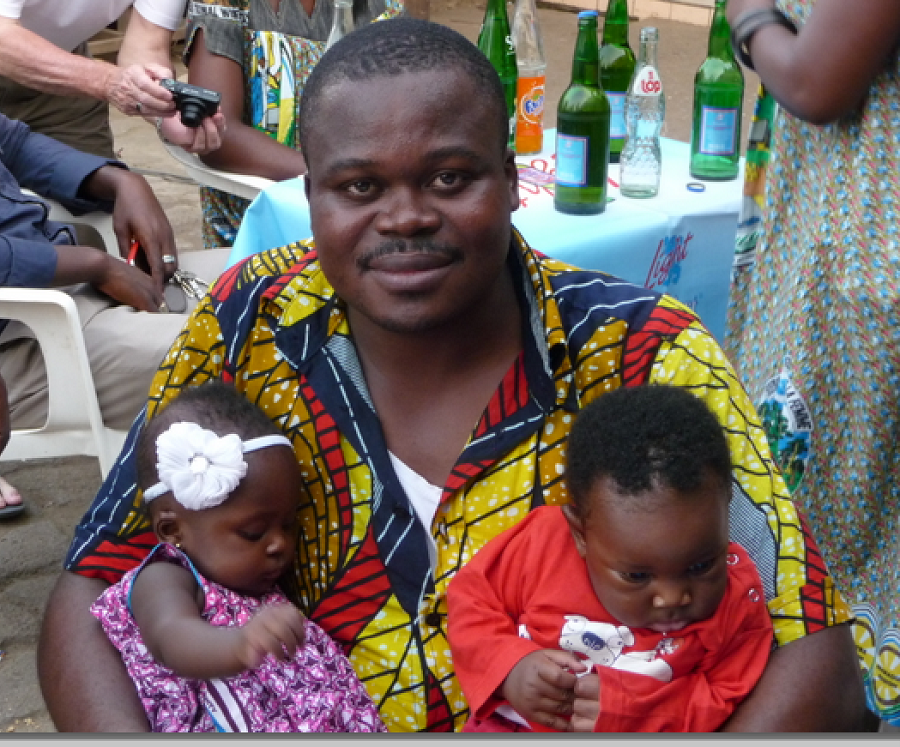 This is the most anti-Marxist picture I have ever taken. I am a White American. He is a Black African in N'Djamena, Chad. And those differences mean nothing compared to our both being fathers.
Look into his soul through his eyes. Look at the tranquility and peaceful joy his soul feels in being the father of his two beautiful children. It is the same with me.
The Left's purpose is to divide us into tribal differences of hate – white vs. "people of color," rich vs. poor, employers vs. workers, exploiters vs. exploited, victimizers vs. victims, the anti-white racist hate of Critical Race Theory. Always, always, they focus exclusively on differences, to separate people apart, to hate other different than them. All in the ancient "divide and conquer" scheme to control people's lives.
Yet the differences between us are so unimportant compared to what we all have in common, our basic humanity. The bond that I have with this man from Chad is so much greater than anything that separates us. Focusing on what we all have in common with our fellow human beings is the way to rid the world of the anti-human hate of the Marxist Left. (Glimpses of Our Breathtaking World #157, photo ©Jack Wheeler)