THE TOMB OF THE FRAGRANT CONCUBINE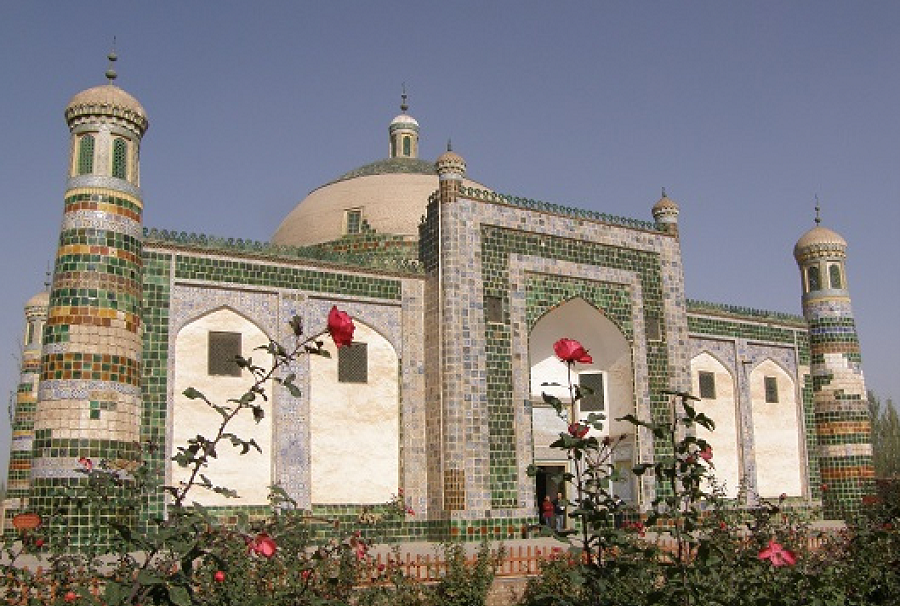 Princess Iparhan, granddaughter of the ruler of the Silk Road oasis of Kashgar, was so famous for her beauty and the intoxicating natural aroma of her body that the Manchu Emperor far to the east called for her. She was 22, the year was 1756. The Emperor became completely infatuated with her, making Iparhan his Imperial Noble Consort, loving her deeply until her death 33 years later in 1789.
In mourning, the Emperor kept his promise to her that her body would be returned to Kashgar and buried in the mausoleum of Apak Hoja, built in 1640 by her Apaki family. And there she rests today. Everyone in Kashgar and beyond, however, knows the mausoleum as The Tomb of the Fragrant Concubine.
It's a wonderfully romantic legend, and even though there are several conflicting versions, let's hope this one is true. Regardless, a visit to this peaceful shrine is certainly memorable. (Glimpses of Our Breathtaking World #54 Photo ©Jack Wheeler)