THE MONSTER OF SEFAR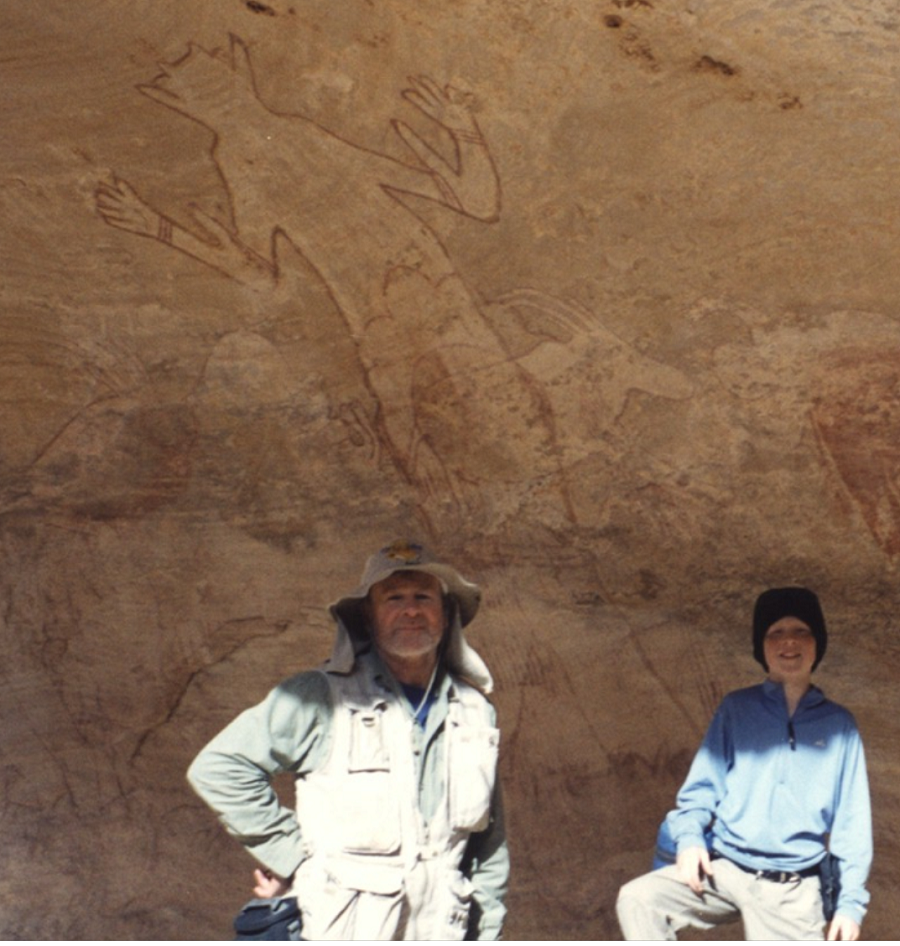 Charlatans like Erich von Daniken convinced many gullible readers of his books this "monster" was of an alien in a space suit. Real archaeologists know it's of an ancient tribal shaman, to be found among the greatest profusion of prehistoric rock art on earth over 10,000 years old in a remote plateau of the Algerian Sahara called the Tassili n'Ajjer.
There are no roads – you must climb up here with pack mules carrying your supplies. No one lives up here, it's uninhabited. You'll be among spectacularly gigantic rock formations with over 300 huge natural rock arches, so geologically unique it seems unworldly. In the center of Tassili n'Ajjer known as the Tadrart is a vastly deep gorge, like a knife sliced open the mountain. Clamber down to the bottom and you will discover a forest of 2,000 year-old Saharan cypress trees – yes, a forest in the Sahara, remnants of when the Sahara was green millennia ago.
My son Jackson and I explored here in 2003. Perhaps it's time to be here again. (Glimpses of Our Breathtaking World #28 photo ©Jack Wheeler)