SLOVENIA'S VINTGAR GORGE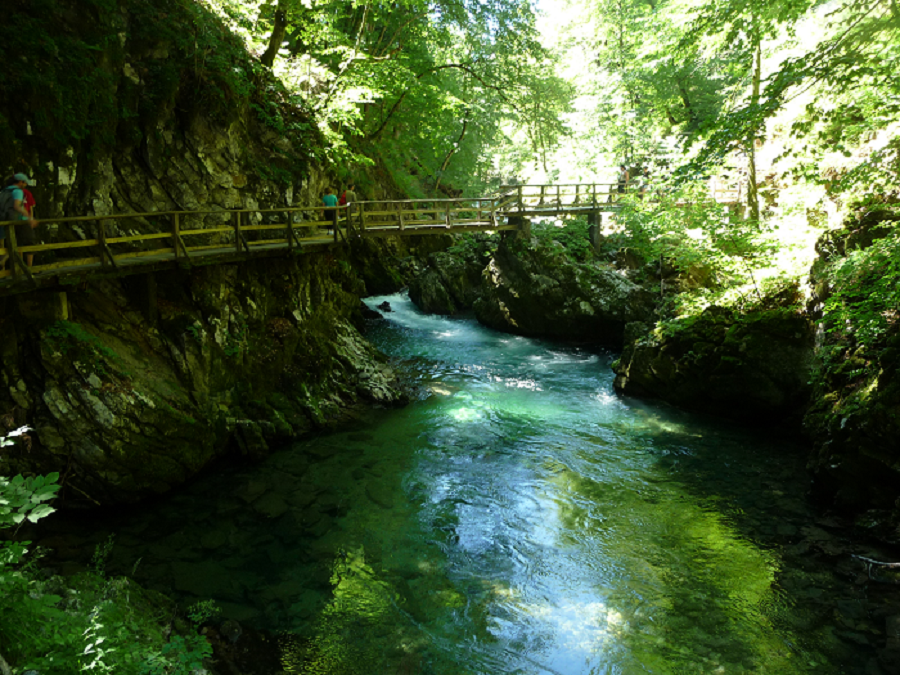 In a hidden corner of Europe, the Radovna River pours off the Julian Alps to carve out the Vintgar Gorge with crystal clear water. A mile-long walkway with towering limestone cliffs on either side is your access.
Nearby is the gorgeous Lake Bled, with Bled Castle suspended atop a shoreline cliff. The medieval village of Piran, built on a spit of land projecting into the Adriatic Sea and encircled by a white sand beach is a short drive away. Ljubljana is one of Europe's most utterly charming capital cities.
Most people have only heard of Slovenia as the birthplace of First Lady Melania Trump, but those who have been here understand it is one of the most entrancing countries on the European continent – pristine beauty, spotless environment, friendly and hospitable people, safe and very well-run. Whenever your next visit to Europe may be, try to include a few days or week or so here. You'll never run out of fascinating things to do. A stroll through the Vintgar Gorge is an example out of so many. (Glimpses of Our Breathtaking World #19 photo ©Jack Wheeler)