FLASHBACK FRIDAY – SERA GOMPA, LHASA TIBET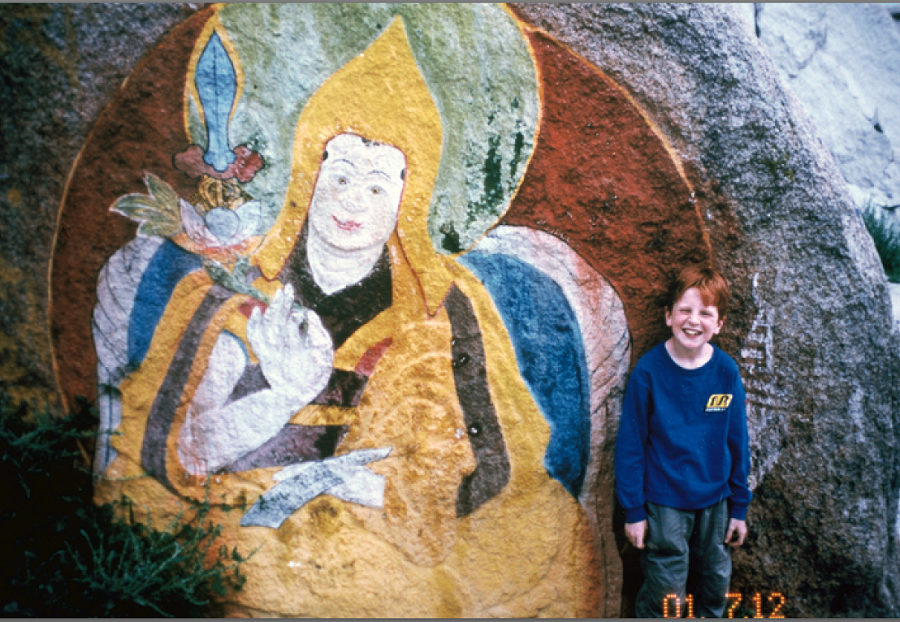 July 12, 2001.  I took my son Jackson when he was nine years old on an overland expedition across Tibet this summer.  Here he is at the Sera Gompa, a Gelugpa (Yellow Hat) Tibetan Buddhist Monastery just outside Lhasa, Tibet's capital.
Several hundred monks live here, teaching young acolytes and conducting prayer ceremonies for villagers in the area – albeit under the watchful eye of Chinese Communist government agents. Being here was a very educational experience for Jackson, which he still remembers.  Always try to take your kids or grandkids on travel adventures when they are young – they'll never forget them either.
Another benefit of doing this – particularly with grandchildren – is the exceptional bonding that happens on such adventures. They cement an emotional closeness in a powerful and lasting way.  (Glimpses of Our Breathtaking World #236 photo ©Jack Wheeler)