FLASHBACK FRIDAY – DIVING IN A GALAPAGOS FISH BALL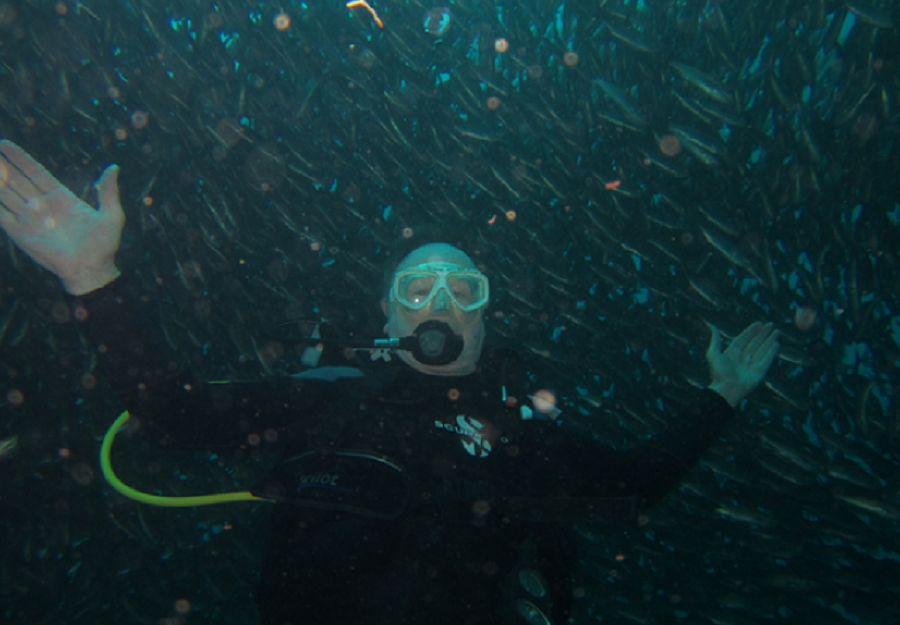 Galapagos Islands – November 2015. In the waters here, enormous schools of striped mullet swim together in one huge swirling ball by the tens of thousands.
One of the more astounding experiences a scuba diver can have is to swim far below one of these rotating living balls, then slowly rise straight up into it. The fish do not scatter, but merely create an empty column or vertical tunnel for you – so you float inside the ball with countless thousands of calm unperturbed fish circling around you and your dive buddy (who took this picture of me).
I've had the good fortune to go diving all over the world for the past sixty -plus years, and this experience is surely one of the most memorable of all. (Glimpses of Our Breathtaking World #140 Photo ©Jack Wheeler)