FLASHBACK FRIDAY – CLIMBING MOUNT OLYMPUS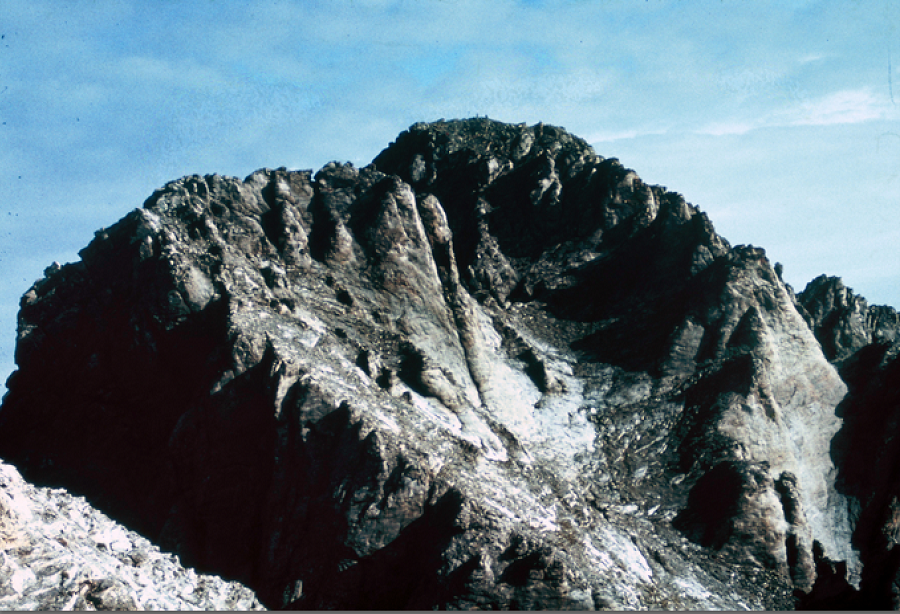 August, 1971. Here is where the Ancient Greeks believed their 12 Olympian Gods lived, on the summit of the highest peak of Olympus – Mytikas at 9,571ft/2,918m. There are 52 jagged prominences of Olympus, but if you want to commune with Zeus, Apollo, Aphrodite, Athena and the rest, this is where you go.
It takes just two days: morning drive from Athens (4 hrs) to Litochoro, then the roadhead at Priona (2,500ft). Afternoon hike of some 3 hours through pretty pine forests to the comfortable Spilios Agapitos refuge (6,700ft) for dinner and a bunk bed overnight. You're up at dawn for a strenuous but not technical climb up to Skala peak at 9,400ft. In my photo, you're looking at Mytikas from Skala. It's a Class B rock scramble – no ropes or gear, but this shouldn't be your first mountain rodeo. Be careful!
I was by myself at the Mytikas summit and no selfies in those days, so I said my greetings to the gods, and I was back down at the refuge by lunchtime. You'll be back at the Plaka below the Acropolis in Athens for ouzo and dinner. (Glimpses of Our Breathtaking World #45 photo ©Jack Wheeler)