BREAKING: TRUMP INDICTED AGAIN FOR LOOKING TOO STUNNINGLY HANDSOME IN MUGSHOT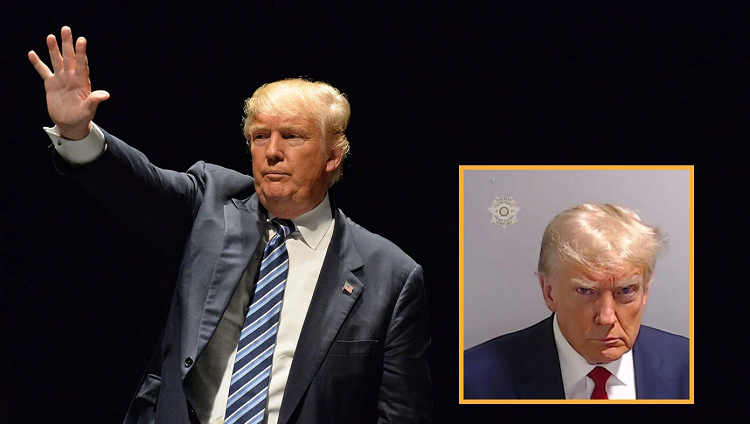 ATLANTA, GA — Former President Donald Trump has been indicted by Fulton County for looking too stunning and handsome in his mugshot photo.
"No man is allowed to look that attractive and fierce," said District Attorney Fani Willis. "President Trump must be held accountable for his overpowering sexiness and raw animal magnetism."
According to sources at the Fulton County DA Office, President Trump will be charged with a range of crimes, including having too perfect of a bone structure. "Thousands of women became pregnant the moment the photo was released," said Ms. Willis. "It's an outrage. No man, no matter how beautifully made, is above the law."
Mr. Trump's photo has already spread around the globe at a record pace, with heterosexual women everywhere suddenly becoming fans of the former President. "He finally earned the women's vote," said Republican strategist Dan Cooper. "The fundraising off of this will be incredible. I hear Mike Lindell already has pillowcases with the mugshot ready to go. Someone named Marjorie already ordered ten thousand of them."
At publishing time, Mr. Trump had been indicted yet again for being too debonaire when talking to the jail staff.
~ Babylon Bee reporting.