THE UNKNOWN SERENGETI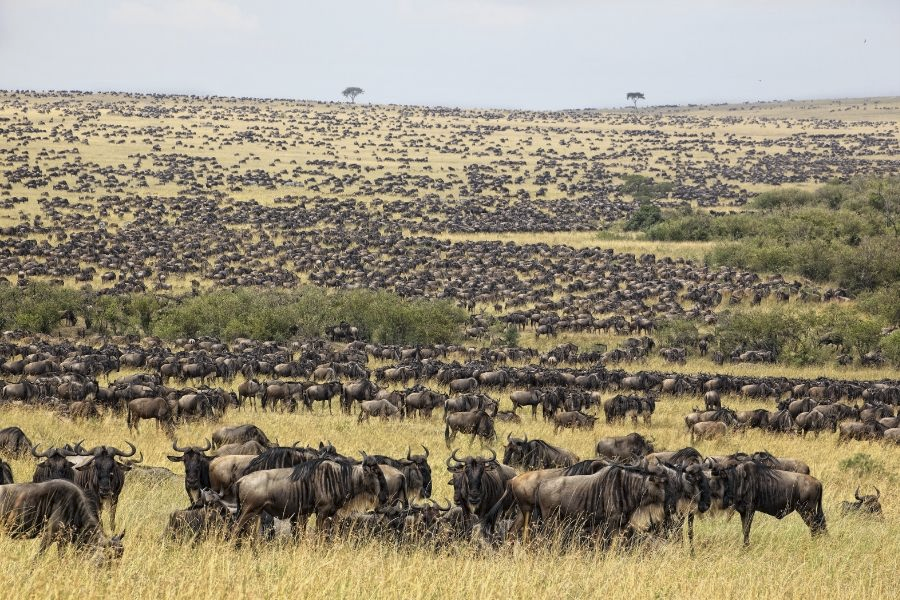 The Serengeti Migration is world famous, when the great herds of wildebeest, zebra, and gazelles are strung out mile after mile migrating from Tanzania's Serengeti to the Masai Mara of Kenya from May through July.  The migration is circular, for starting in October, the herds return.
But return to where?  And from where do the great herds start the cycle anew?  The answer is the Short Grass Plains of the Serengeti's far south.  It is here where, from January through March, over a million wildebeest congregate en masse as you see in the photo above, not strung out over a hundred miles.  For this is their Birthing Season when the herds are eplenished with new life.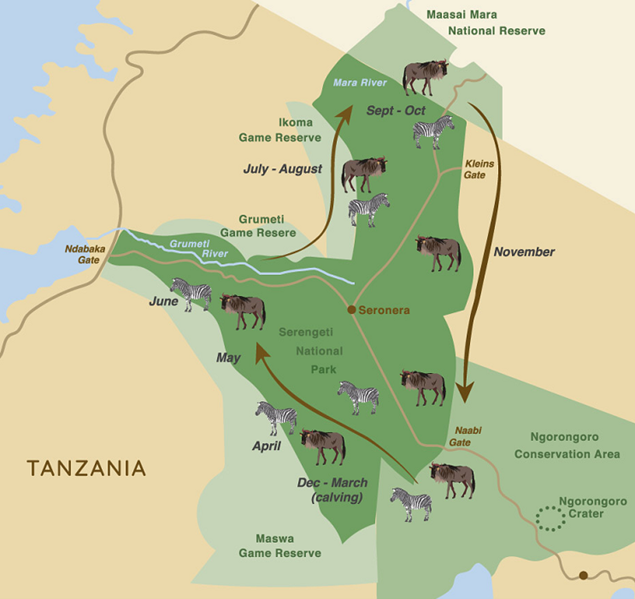 A Serengeti Birthing Season Safari is unimaginably spectacular.  Over 8,000 wildebeest calves are born every day, along with thousands of baby zebras and gazelles.  Nearby adults gather around the newborn to protect them from hordes of lions, leopards, and cheetahs on the hunt.
This is by far Africa's, indeed the world's, greatest wildlife extravaganza – yet it remains unknown to all but the most experienced African cognoscenti.  To be among them, we invite you to be a member of our Wheeler Expeditions Serengeti Birthing Season Luxury Safari.
Details to follow, but first, let's learn more about what you experience.  For it's not only wildebeest calves in amazing abundance, but those of all of the Serengeti's iconic animals as well – zebras, giraffe, elephants, on and on.
And yes, those of all the great predators, as well.

One of the more fascinating experiences you'll have is watching mommy cheetahs teaching their baby cubs to hunt – very small game at first of course.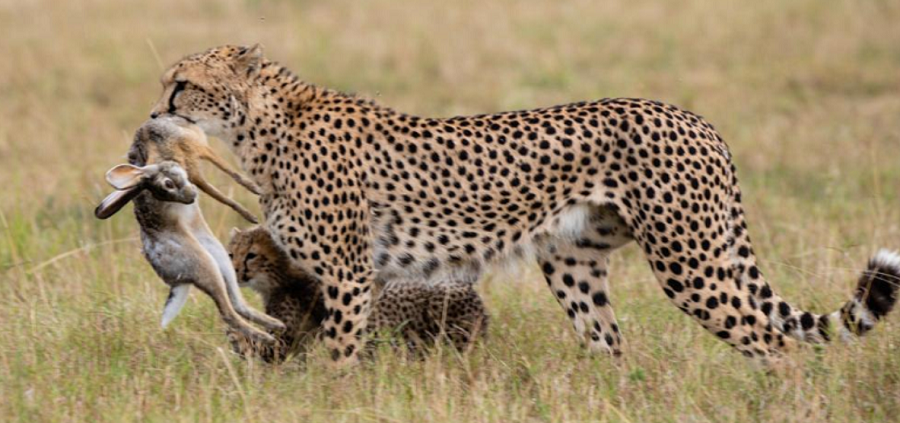 The Birthing Season is the ideal opportunity to learn about African animals than any other time – like how a leopard sets up a successful stalk or a lion takes down a full-grown wildebeest.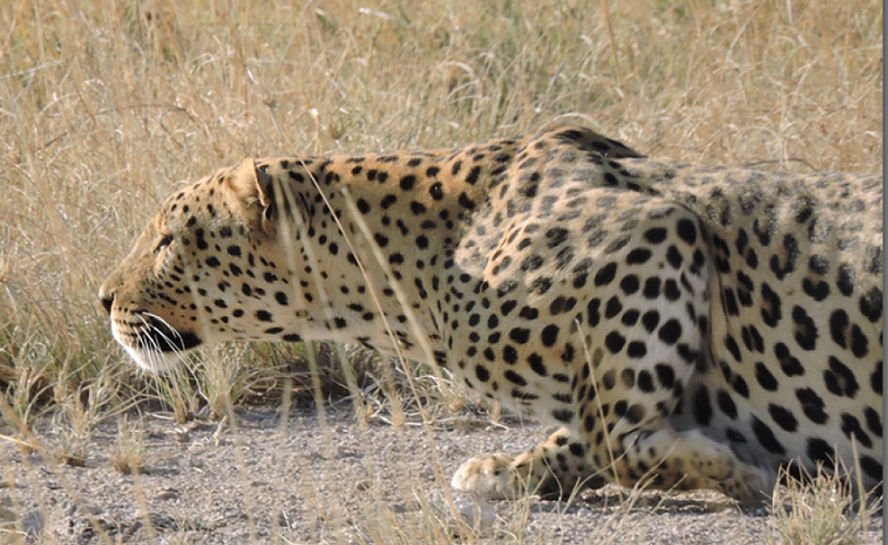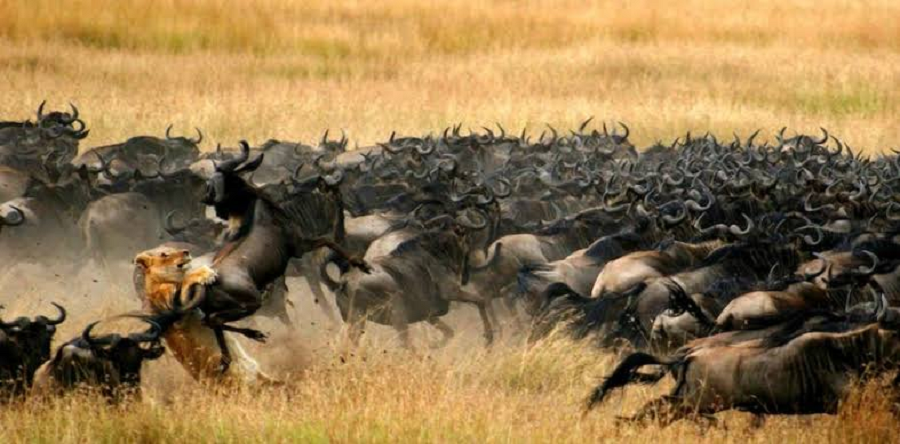 Just how we learn and witness this is equally fascinating – for our safari trackers and guides are the world's most extraordinary people.  They are the Hadza – genetically and linguistically unrelated to any other people on earth.  They are "the last of the first," having lived here as hunter-gatherers directly descended from our evolutionary emergence as Homo sapiens hundreds of thousands of years ago.  Their knowledge and understanding of Serengeti flora and fauna is breathtakingly astounding.

The ultimate in a Serengeti safari is a private tented camp – and that's what we have, a mobile luxury encampment set up just for us in a secluded ideal spot overlooking the Short Grass Plains.  This is luxury in the bush you have to experience to believe, every tent with a full en suite bathroom, gourmet dining, lounge with plush sofas and open bar (drinks are on the house), staff catering to your every need.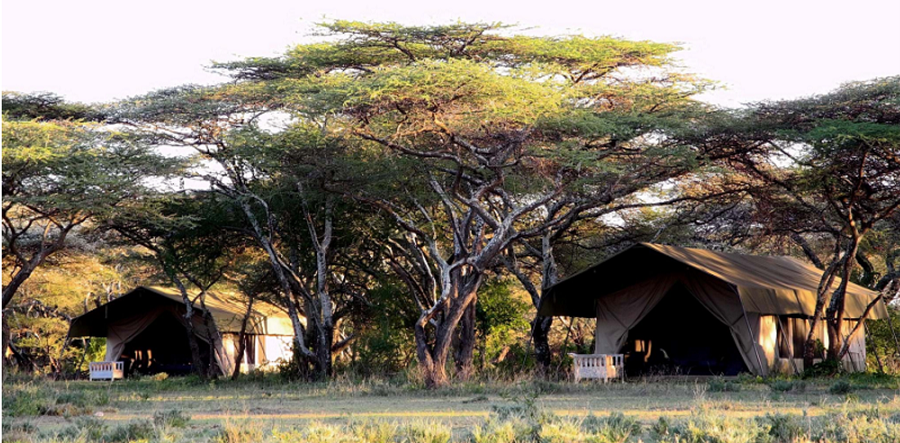 Yes, this is a private mobile tented camp set up just for us in the middle of the African bush amidst the greatest wildlife spectacle on the entire planet – a lifetime, life-memorable experience that is simply unmatched.  The dates are March 3 to March 12.
Here is the link for all the details.  Say goodbye to Lockdown 2020 and start 2021 with the Serengeti Safari you've always dreamed of and that no one else knows about.  And oh, yes – Tanzania is OPEN!  It's Covid-free – and mask-free!  It's normal here, safe and sound!
We were just now able to organize all this  — and able to offer TTPers a $2,000 per person discount – but you have to move quickly.  Let me know immediately if you can join us at [email protected].
"So – click on our Serengeti Birthing Season Luxury Safari for how to join your fellow TTPers, and soon I'll be seeing you in the Serengeti." Life is short – the time for a great adventure in now.