SKYES LINKS 11/12/20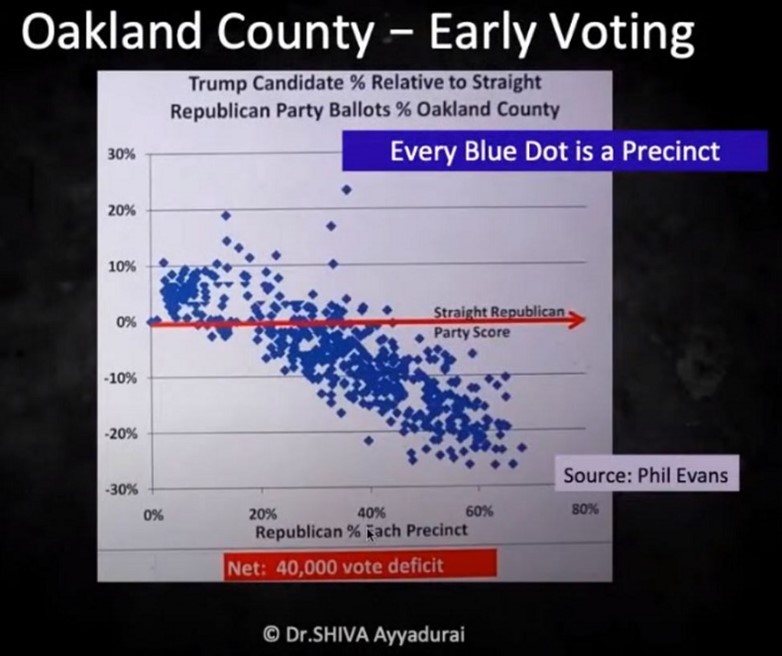 Yikes!  Ballot counting software in Michigan records fractions of a vote with a "ballot weighting" feature.  This is very big.  Computer languages have data types, such as alphanumeric, integer, decimal, floating point, etc.  What possible legitimate reason could there be for "ballot weighting" via decimal fractional votes?  This software was clearly designed to make it easy for dummies to cheat by exactly the desired percentage.
MIT Scientists: Data Analysis Of Election Fraud In MI Shows 69,000 Votes Were TRANSFERRED From Trump To Biden!

The Department Of Orwell Rectification has been busy:
Facebook Censors Massive Pro-Trump Group Protesting "Widespread Ballot Fraud"
Good election news:
This Election Is Not Over… And The Media Knows It
Fine statistical time series analysis of election fraud:
"It Defies Logic": Scientist Finds Telltale Signs Of Election Fraud After Analyzing Mail-In Ballot Data
Trump Files Emergency Injunction In Michigan Alleging Fraud; Demands Recounts Over 'Malfunctioning' Dominion Machines
Arizona dispute heats, as data guru Nate Silver calls for Fox, AP retraction
Trump, RNC sue Arizona over rejected votes
Fraudulent ballots galore:
Why Does Biden Have So Many More Votes Than Democrat Senators In Swing States?
Russia Russia Russia… not:
The Huckster & The Hack: UK Govt Report Undermines 'Heroes' Of Cambridge Analytica–Russiagate Scandal
What if they gave an election and almost everybody lost?
An Election Where (Almost) Everybody Loses?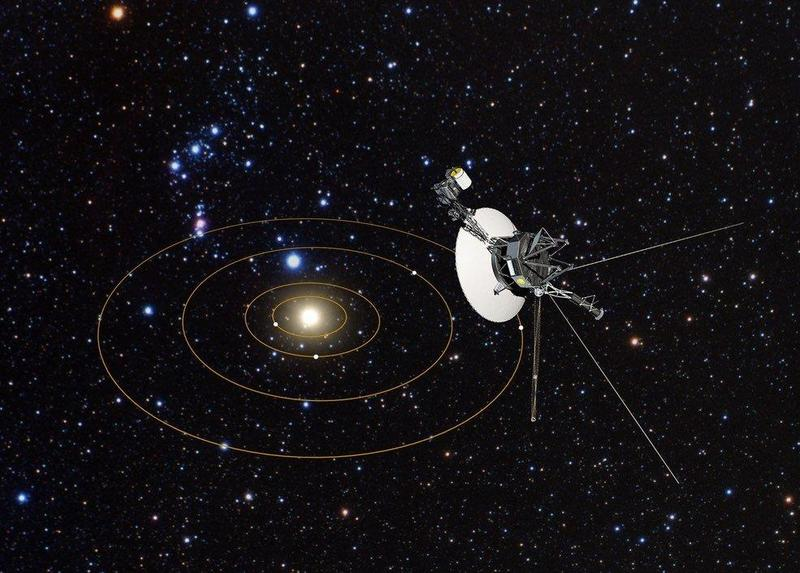 I helped to design this critter almost half a century ago. In fact, I still have a few spare parts for it, including a transmitter.
After Months Of Silence, NASA's Voyager 2 Sends Message Back To Earth From 11.5 Billion Miles Away
And when they finally got to the future, they found that they had already consumed most of it. Maybe it will be a good thing for President Harris to take the humongous hit for what is coming…
Tales Of Cobras, Windows, And Economic Promise
Oh, really?
Pennsylvania County Won't Resume Counting Votes Until Friday Due To "Administrative Work"
The fix is in:
It never ends:
Trump Campaign Files Lawsuit In Nevada, Claims 1000s Of Ballots Cast By Non-Residents
All too plausible:
Brandon Smith: It's Clear Where This Is All Headed
He didn't just follow orders:
Michigan USPS Whistleblower Claims Late Ballots Received Backdated Postmarks
Nevada Whistleblower Says He Witnessed Processing of Illegitimate Votes
Trump Campaign Seeks Public Records in Clark County Nevada
This makes sense:
GOP Expert Describes Plan to Reveal Ballot Fraud
Vote fraud in Philly:
Ted Cruz Blasts Twitter for Censoring Video Alleging Philadelphia Voting Corruption
Ooops!
Software 'Glitch' In Michigan Erroneously Gave 1000s Of Votes To Biden; Up To 47 Counties Compromised
More about those particular machines:
Researchers Question Reliability of Dominion Voting Systems, Election Systems & Software
'Crat Cheatorama:
What Happens In Vegas May Not Stay In Vegas: Why The Nevada Challenge Could Be Important To The Presidential Election
Trump Campaign Files First Election Fraud Lawsuit; Ohio AG Asks Supreme Court To Overturn PA Ballot Ruling
Whistleblower saw Biden-Harris van unloading ballots at Nevada counting center, Trump campaign says
How To Fix America's Election System In 4 Easy Steps… For Dummies
Counting ballots in Las Vegas:
NV WHISTLE-BLOWER:TRUMP'S NAME CROSSED OUT ON COUNTED BALLOTS | 360NewsLasVegas.com
Expert on 'Crat vote fraud:
Rod Blagojevich: Dems Stealing Elections a 'Time-Honored Tradition'
No, it's not a random glitch:
https://www.zerohedge.com/political/30-states-computer-system-known-be-defective-tallying-votes
Fighting back in court:
Trump Campaign To Challenge Mail-In Ballots Counted In Absence Of GOP Observers In Battlefield States
No matter who wins:
America's Recline And Flail Goes On
The above is the view from 40,00 feet, the below is the scene from boots on the ground:
"I Am Done, I'll Not Vote Again" – One Middle-American Mom Rages At 'Real-Life Idiocracy'
And back to the long view from 40,000 feet:
"Meet The New Resistance" – Mark Levin Rages At Democrats' "Cloward-Piven" Chaos Plan
Blowback ahead:
Let's Take Stock Of Where We Are
The conflict is just beginning:
Livid Luongo Lashes Out At Democrat "Depravity" Playing Out In Real-Time
Sounds right to me… the last line though is very tongue in cheek:
An America With Two Presidents
Google gets caught:
Senate Inquiry Into Google: Only "Liberal Field Agents Received Vote Reminders" Before Election
Yes, they are really out to get us:
https://360newslasvegas.com/nv-whistle-blowertrumps-name-crossed-out-on-counted-ballots/
A few wise words about asset bubbles from the Mises Institute:
Why Asset Bubbles Involve So Much More Than Just Rising Prices
Rickards on a life under Biden:
But first, make this happen:
Donald Trump Jr: "Declassify Everything"…
'Crat Cuomo trying to stop Trump vaccine rollout"
Andrew Cuomo: Vaccine is 'Good News,' but 'Bad News' Because Trump Will Roll It Out
Ae you over 75?  If so, Biden's medical advisor says no treatments for you. But Biden turns 78 next week!
Nolte: Biden Adviser and Conspiracy Theorist Zeke Emanuel Opposes Elderly Receiving Vaccines
Words from a great communicator:
FNC's Carlson: 'Our System Isn't What We Thought It Was, It's Not as Fair as It Should Be'
A new tax proposal to rip off productive people – all in the name of equality, of course:
Deutsche Bank Proposes A 5% "Work From Home" Privilege Tax
Lockdowns have little – or no – effect:
JPMorgan Finds No Benefits From COVID Lockdowns
Desperate Brennan calls for last minute coup to prevent Trump from declassifying documents:
Ex-CIA Chief Under Obama Urges Palace Coup Against Trump So He Doesn't "Declassify Everything"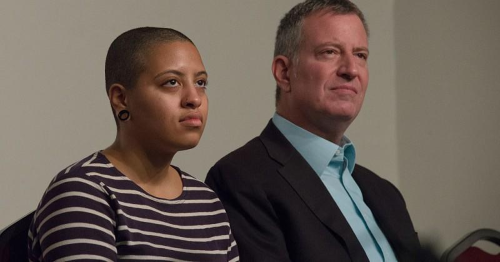 Mayor De Blasio's daughter said that Joe Biden "was able to steal" the election"
De Blasio's Daughter In Verbal Slip Up, Claims Biden "Was Able To Steal" Election