SKYE'S LINKS 07/15/21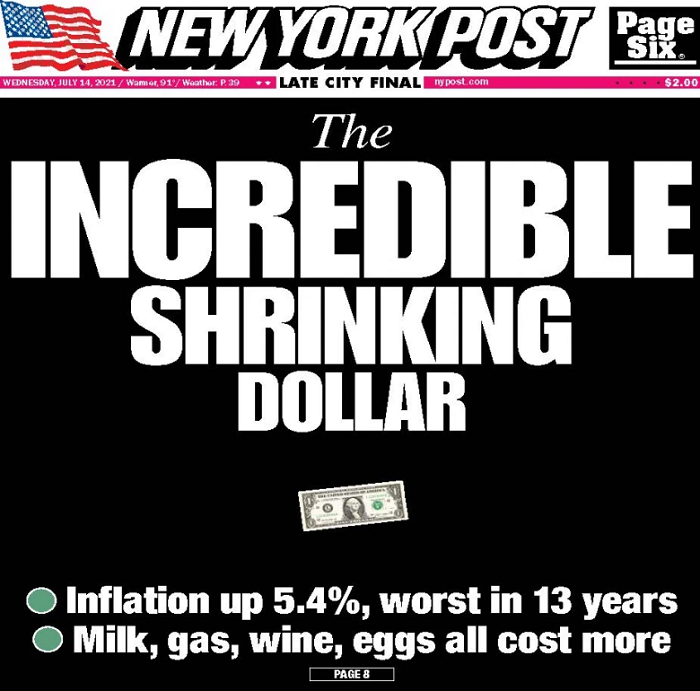 There's now a name for what we are suffering: BIDENFLATION.  #bidenflation is now a trending hashtag on Twitter.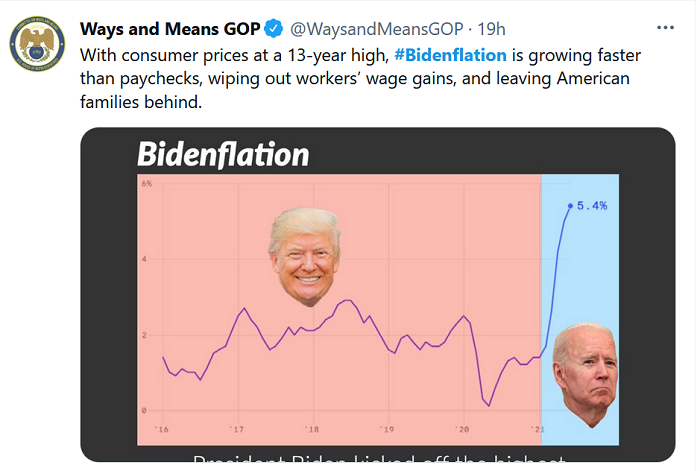 Bidenflation is real, and Democrats will make it worse
The Tucker plot thickens!  I would not be at all surprised if the NSA intercepted Carlson's emails – along with those of everyone else.  I think that he may be being suckered by another Federalie agency into believing that it was the NSA who disclosed those emails to the media.  Other Federalie agencies, such as the FBI, the CIA, the DNI, and probably several more, have access to the NSA's intercepted communications database.  I do agree with him that the Xiden administration is attempting to get him taken off the air:
Tucker Carlson Responds To Unmasking In Blistering Monologue, Discusses With Glenn Greenwald
More on America's Reichstag Fire:
The Weaponization of January 6
Stunning admission regarding 1/6:
Pentagon Offered National Guard Troops 2 Days Before Jan. 6, Former SecDef Chief Of Staff Confirms
Who killed Ashli Babbitt?  None of the 1/6 "insurrectionists" were armed.  Only one shot was fired; a Capital Policeman killed an unarmed woman protestor who had trespassed in the Capital.  Why he thought that she was a potentially deadly threat remains unexplained:
Naming The Capitol Police Officer Who Killed Unarmed Jan. 6 Rioter Ashli Babbitt
Out of almost 5 million votes cast, Trump lost Georgia by less than 12,000.  Last night (7/14), Tucker exposed the vote fraud in just one county, Fulton:
Tucker Goes All In, Airs Evidence Of "Improperly Duplicated" Ballots From 2020 Election
It looks as if there was massive election fraud in Fulton County, Georgia
Tipping, tipping, tipping – home school applications double in California:
Homeschool Applications Double In California
Another reason to search with duckduckgo.com rather than google.com. Google is our enemy!
Google Scrubs Mike Cernovich Report on SPLC Link to Mass Shooter from Search Results