SKYE'S LINKS 01/14/21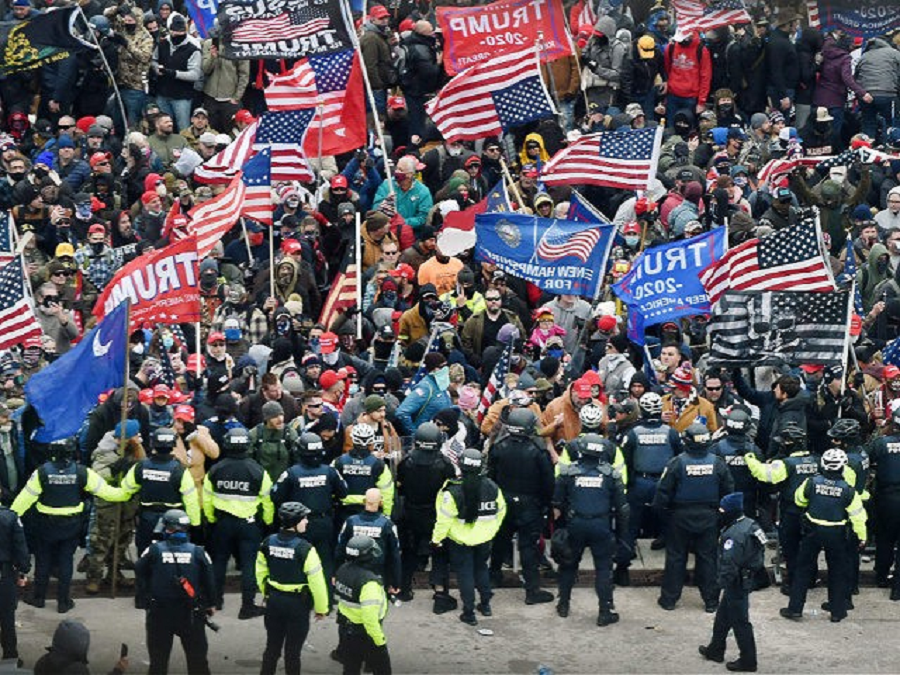 The bipartisan powers that be desperately needed a means to suppress any further discussion of 2020 election fraud.  Now they have exactly what they need; any further discussion of election fraud will be surpassed as inciting violence.
Any words uttered by Trump will be censored as inciting violence.  Any expressions of support for Trump or any of his policies will be deemed to be inciting violence.  There will be no appeal.
And since the 'Crats got away with it in Nov 2020 and on Jan 6, 2021, and since the courts refused to even consider the merits of any election fraud cases, let alone to provide any remedies, we can be certain that there will be even more extensive fraud and more blatant fraud in future elections.
Are our enemies taking advantage of a good crisis or did they carefully create it?   Don't lose hope! Our enemies are very diverse gangs with different and mutually incompatible goals, and they are all competing for a limited supply of loot and power.
Without rabid Trump-hatred to bind them together in a common effort, they will soon be fighting each other to the death.  Eventually, literally.  While you cannot prevent this fourth turning unravelling (which history shows will last a decade or so), you can do a great deal to reduce the risks of your catching a stray bullet.
If you are still living in a 'Crat controlled urban area, get the heck out now before the real estate, equities, and bond bubbles burst.  One size does not fit all when it comes to either location or freedom.  There are a lot of better places to live in rural deep red counties, especially in no income tax states.
Don't wait until your local chapters of Antifa and BLM make you fire insurance offers that you can't refuse.  Over 300,000 people have permanently left New York for Florida in the past year and California's population is shrinking, in spite of mass illegal immigration.
Mark Steyn appeared on Fox News Channel's Tucker Carlson Tonight Wednesday (1/13) to discuss the events of the day as Carlson showed video clips of the violence perpetrated by Black Lives Matter and Antifa activists as they smashed storefronts and looted shops, supposedly in protest of the death of George Floyd in May.
"The people are surprised when a tactic that's proved effective by one group of people, is taken up by another group of people of whom they don't approve," Steyn said in response to continued statements from Washington elites about the chaos at the Capitol."
Mark Steyn on Hypocrisy and 'Sanctimonious Drivel' of Media Coverage of U.S. Capitol Chaos
What comes next?
FNC's Carlson Warns Capitol Hill Riots Will Be Used to Strip Americans of Their Rights — Basic Rights 'in Peril'
We are going to be saturated with this:
Obama Blames Conservative Media 'Ecosystem' for Storming of Capitol
There is only one Truth, and that is always the Party's Truth.  All else is lies that incite violence, and those lies must be suppressed.  Enemy of the State Emmanuel Goldstein (Trump and his supporters) must be destroyed at any cost!
We will see a lot more calls for "cleansing":
Nolte: ABC News Political Editor Calls for 'Cleansing' of Trump Movement
Cleansing underway; Amazon employees demand AWS stop hosting Parler"
Parler Faces Extinction As Amazon Employees Demand AWS Stop Hosting
Trump ban box score as of 10 Jan; no cost is too high for pure cleanliness:
9 Big Tech Platforms that Have Blacklisted President Donald Trump
Amazon's AWS bans Parler:
Amazon Boots Parler Off Web Hosting Service
Honest liberal Glenn Greenwald (publisher of the Snowden Papers) condemns tech oligarch censorship:
Glenn Greenwald: Big Tech Knocking Parler Offline Is a 'Show of Monopolistic Force'
The Great Tech Cleansing accelerates:
Twitter Purge: Conservative Social Media Personalities Report Losing Thousands of Followers
All conversations regarding demonic AR-15s must be cleansed!
Amazon Partner GoDaddy Allegedly Kicks Pro-Gun Site Off Servers
So little time, so much to censor:
Facebook Blacklists All Content Mentioning 'Stop the Steal'
Gotta get Ron Paul, too:
Facebook Blocks Ron Paul from Managing His Own Page
But some surprising people are ringing the alarm bell:
France, Germany, Mexico, Australia Join International Outcry over Censorship of Donald Trump
Parler hacked:
Report: Parler Suffers Massive User Data Leak
How to work around app store censorship of Gab, Parler, and other websites:
Explainer: How to Work Around App Store Censorship on Mobile Devices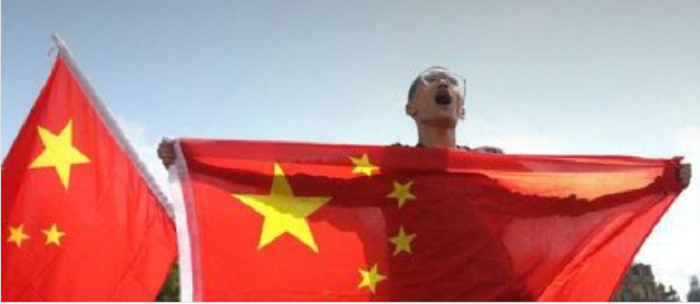 Censorship with Chinese characteristics comes to America:
Report: Chinese Government Censors WeChat Users Living in America
Anything can be justified in the name of preventing domestic terrorism:
Here It Comes: 'Patriot Act 2.0' Aimed At The UnWoke Enemy Within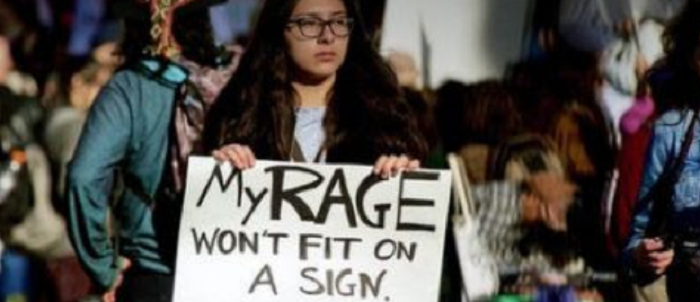 Context for 'Crat post Jan 6 actions:
Some very interesting questions:
Questions About The Chaos At The Capitol That Desperately Need To Be Answered
The massive double standard regarding Jamuary 6 in DC:
This is an obvious double standard
On with the cleansing:
Facebook Blacklists Donald Trump 'Indefinitely'
Snowden on Zuckerberg:
Snowden: Zuckerberg's Decision To Silence Trump Is "The Turning Point In The Battle For Control Of Digital Speech"
Silicon Valley with Chinese characteristics; it is a Landslide of Left Oligarch Corporate Suppression:
Trump Tweets From POTUS Account, Twitter Then Immediately Deletes It
Note to smartphone buyers: You cannot load apps onto an Apple iPhone unless you obtain them from the Apple App Store.  You can load independent third party apps onto an Android phone.  That means that you can still use the Parler app that you obtain elsewhere on an Android phone, but not on an iPhone.  Apple has crossed the Rubicon by deciding what political speech you can hear on your iPhone.
Speaking of tech corps with Chinese characteristics:
Chinese-Owned TikTok to Ban Videos of President Trump Based on 'Misinformation' Policy
The Great Cleansing accelerates on Wall Street:
Wall Street Banks Freeze Political Donations After Capitol Hill Riots, Threaten Pro-Trump Politicians with Blacklisting
With more to come:
Payment Processor Stripe Blacklists Trump Campaign
Lots more:
Deutsche, Signature Bank Abandon Trump Over Capitol Unrest
Twitter cleanses more than 70,000 accounts:
The Great Purge: Twitter Has Suspended More Than 70,000 Accounts Since Friday
Totalitarian takeover:
The "Crisis" Is Corporate Liberal Authoritarianism
Massively more lies and distortions:
Mark Levin: Media 'Exploiting' What Took Place on Capitol Hill — 'Trying to Silence' Conservatives, Republicans
But self-hosted Gab grows:
Free Speech Platform Gab Reports 753% Surge In Traffic In 24 Hours
"They've got to be taught, 
before it's too late,
to hate all the people their relatives hate, 
they've got to be carefully taught." Gilbert and Sullivan:
Schools Offer 'Emotional Support' to Students, Teach About 'Sedition' After Capitol Riot
Rand Paul is right, but will probably be censored soon:
https://www.breitbart.com/politics/2021/01/06/barack-obama-blames-conservative-media-ecosystem-after-trump-supporters-storm-the-capitol/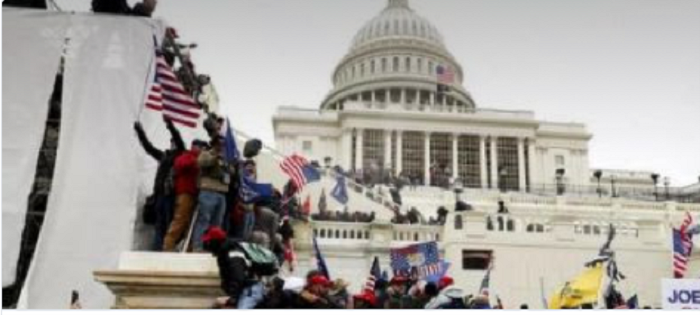 An alternative view of January 6:
Why One Conservative Is Proud Of Yesterday's Raid On Capitol Hill
Heels Up Harris calls her rioters a movement that should not stop:
Kamala Harris Called Riots "A Movement" Last Summer, Said "They Should Not" Stop
China has been lavishly funding the Bidens, the McConnells, and many other politicians around the world.  A riot on Capitol hill could be a real bargain.  Antifa would work for a lot less money than Senators.
https://www.breitbart.com/politics/2021/01/06/barack-obama-blames-conservative-media-ecosystem-after-trump-supporters-storm-the-capitol/
And guess who was there:
Why Was Founder Of Far-Left BLM Group Filming Inside Capitol As Police Shot Protester?
Upchuck Schumer compares Jan 6 to Pearl Harbor
Greenwald: "Obscene and Reckless" For Schumer To Compare Capitol Hill Riot To Pearl Harbor
More from the Mises Institute; why Trump supporters do not trust the people who count the votes:
Why Trump Voters Don't Trust The People Who Count The Votes
And then a miracle occurred, NYC Mayor De Blasio says something sensible:
De Blasio: NY State Threatening Vaccine Fines 'Just Paralyzes People' – People Get Fined For Being too Quick and Too Slow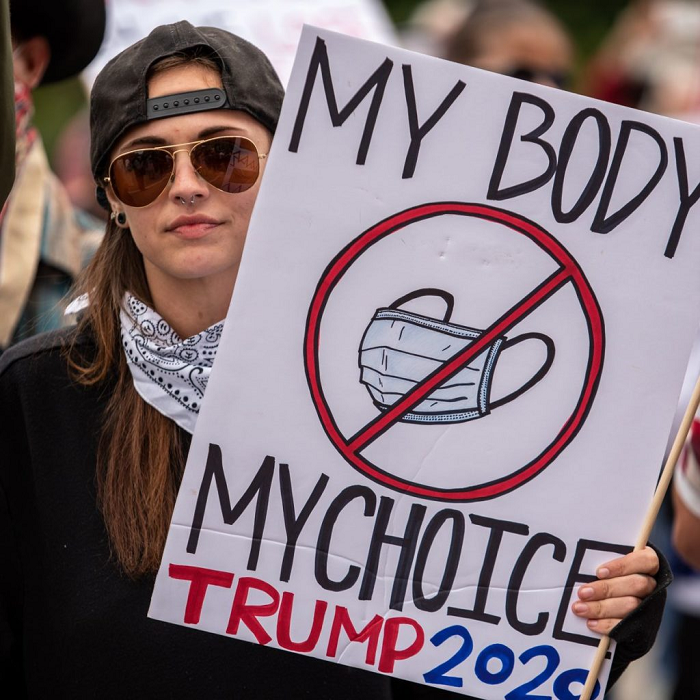 Manipulating people into virtue signaling. The type of masks that most people wear provide no statistically significant degree of protection.  N95 respirators work great, but KN95 (Chinese versions) are mostly ineffective, too.
Erase the Face: How to Dehumanize an Entire Population
For investors – and anyone with any savings:
Three Records Broken In 2020 That Were Less Than Ideal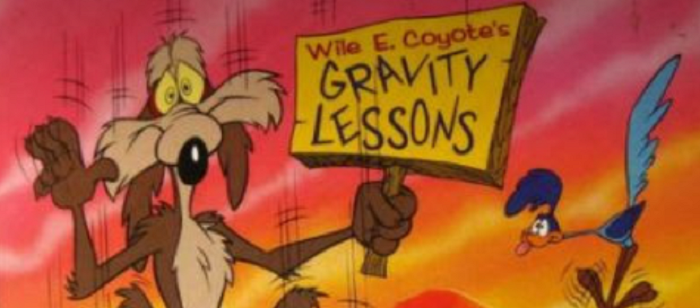 The problem isn't just the Fed:
The Most Important Numbers Of 2020 & The Golden Future Of 2021
Wise words from a Dutch investment bank:
Rabobank: We Are Currently Finding Out Who Has The Real Power And Who Is Powerless
This really is a bombshell – Pompeo terminates One China policy! China Joe is really going to earn the sobriquet Xiden when he reverses this.
Washington "One-China" Policy Dead As Pompeo Lifts Restrictions On US-Taiwan Relations
Xiden establishes explicit racial caste system for America:
Biden: Coronavirus Aid to Minority-Owned Small Businesses Is 'Our Priority'