HORSESHOE BEND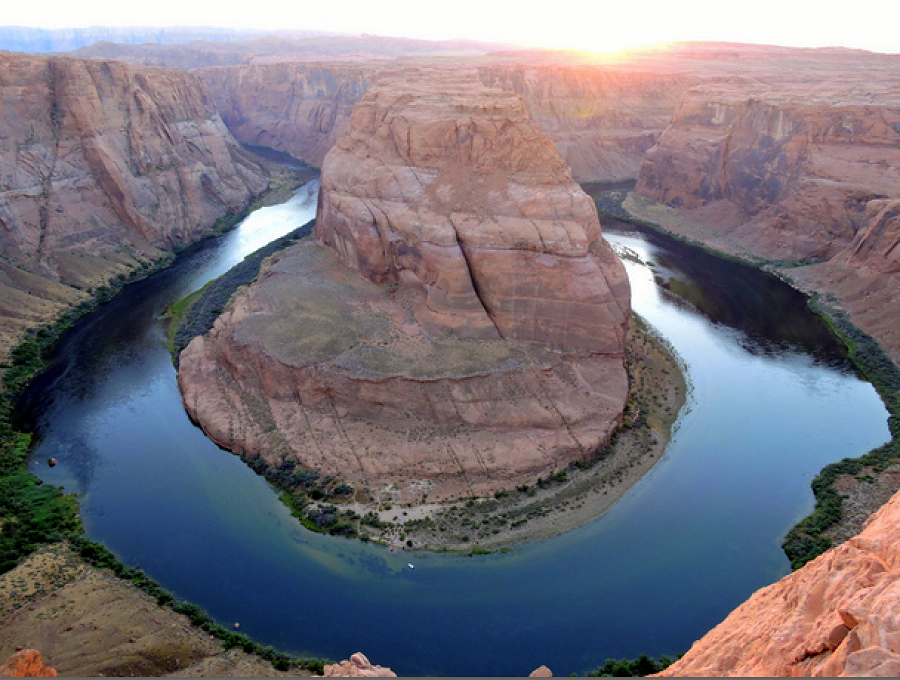 Looking down 1,000 feet above world-famous Horseshoe Bend of the Colorado River at sunset is one of most iconic views our planet offers us.  It is to be found near Page, Arizona near the border with Utah.  Yet in truth, the number of different mind-blowing iconic views is uncountable in this part of the American West.
Close by are the Vermillion Cliffs, and the simply psychedelic Antelope Canyon. Just a bit further is the Grand Escalante Staircase, a little bit further Zion and Bryce Canyons and Monument Valley.  And of course, right next door is something called The Grand Canyon.
There are people who have explored this region for years and will tell you there's so much they've yet to see. You can explore the world over – what I've done my whole life – and yet there is so much of Creation to be soul-thrilled by just in this one region of northern Arizona and southern Utah – and I haven't mentioned Moab which is a total mind-blow all by itself.
Take a break from all the worries of the world to come to here. Pick a place that will thrill your soul for a few days.  That's what's needed now. (Glimpses of Our Breathtaking World #134 Photo ©Jack Wheeler)