YOUR NEIGHBORS IN BORNEO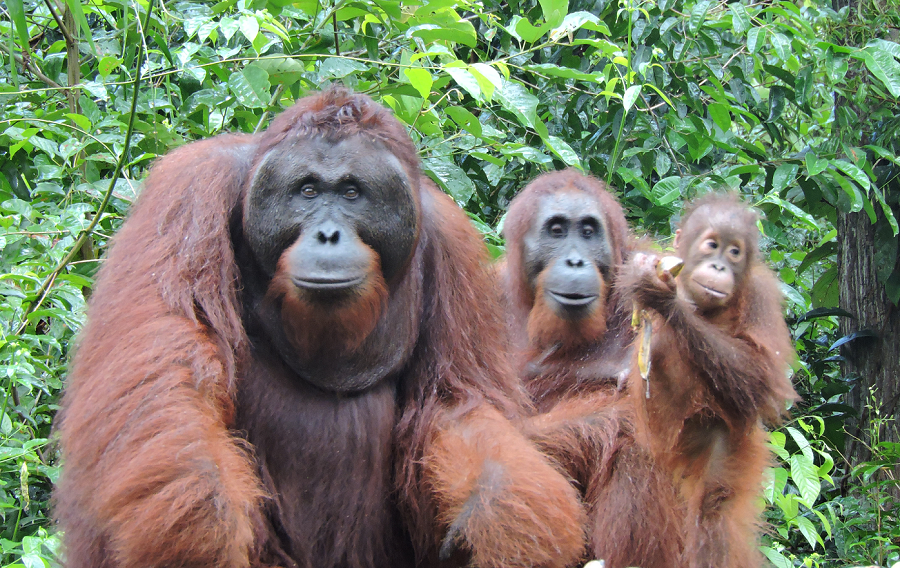 Live on a private houseboat exploring the jungles of Borneo by river and families of Orang Utans will be your neighbors.
To get here, you fly from Indonesia's capital Jakarta to a small town in southern Borneo, Pangkalan Bun, on the Sekonyer River. You hire your own houseboat called a klotok (shower, nice bed, good warm food and cold beer) and English-speaking guide to take you up river through the jungles of the Tanjung Putting Orang Utan reserve. You'll see proboscis monkeys, hornbills – and more wild orang utans than any other place on earth.
Spend time among them and you'll understand how smart and human-like these gentle giants are. It's an endearing experience never to be forgotten. (Glimpses of Our Breathtaking World #72 Photo ©Jack Wheeler)