THE SUPERTREE GARDEN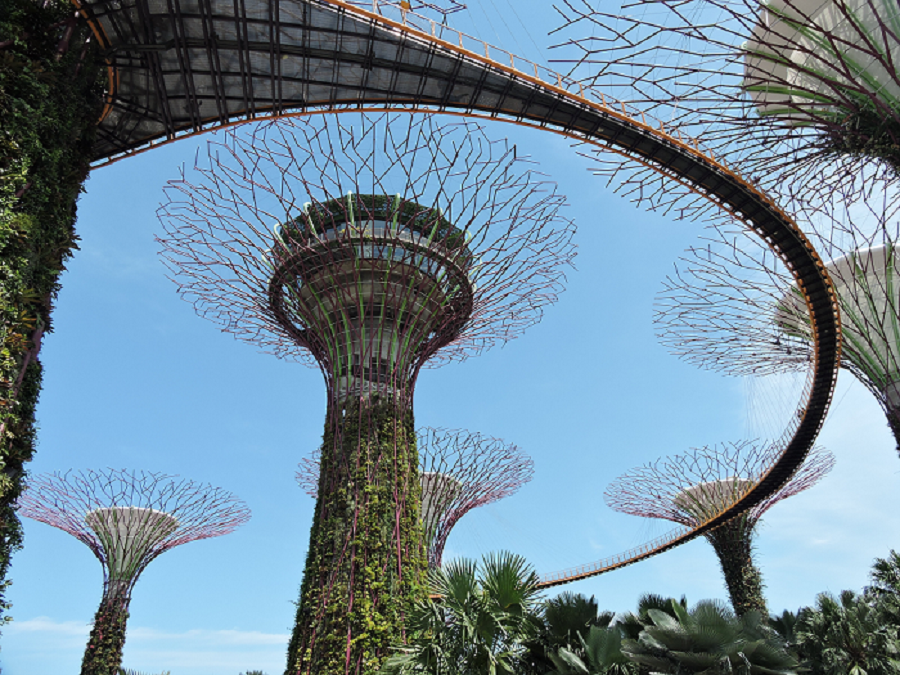 The world's most spectacular nature park is the 130-acre Gardens by the Bay in Singapore. In the gigantic greenhouse of the Flower Dome, virtually every rare flower on earth flourishes in abundance, while the Cloud Forest is a wonderland of tropical waterfalls seemingly falling out of the sky high above.
Dominating the park are the 160-foot high Supertrees, towering vertical gardens covered in orchids, ferns, vines, and exotic plants. There are elevated canopies and walkways between them. Exploring the astonishing display of hi-tech botanical artistry and genius that is Gardens by the Bay is absolutely awe-inspiring.
TTPer Cassowary was kind enough to guide me through the park as Singapore is his home. Perhaps he'll tell us more about it on the Forum. (Glimpses of Our Breathtaking World #102 photo ©Jack Wheeler)