THE SACRED MONKEY FOREST OF BALI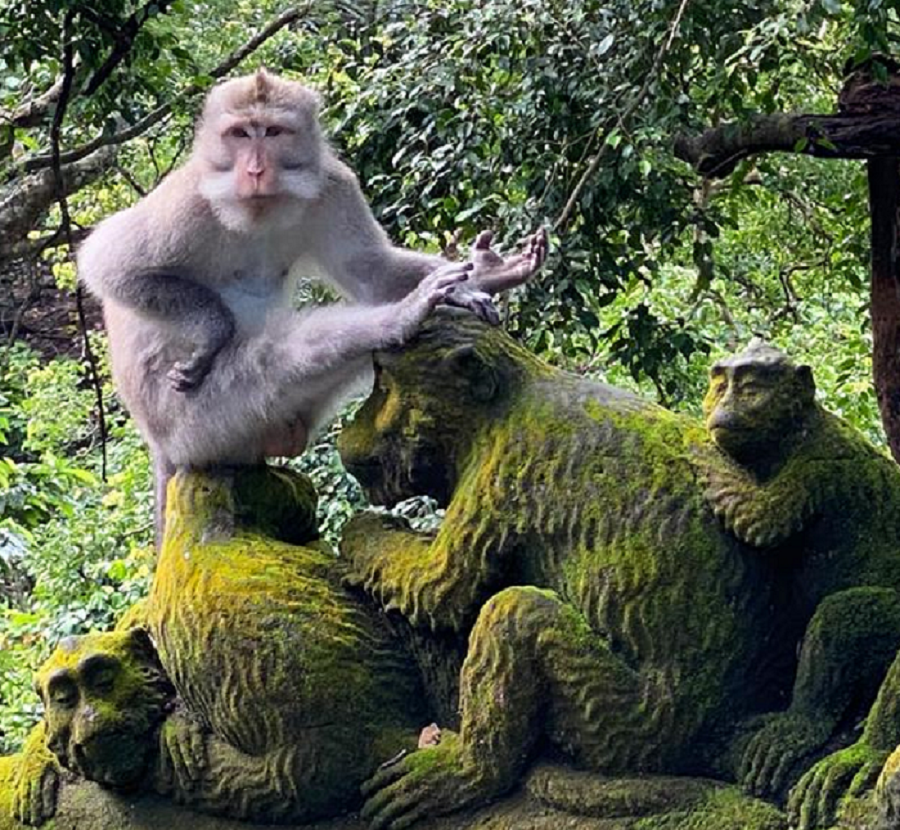 Near the town of Ubud on Indonesia's paradise island of Bali there is a Hindu sanctuary of spectacularly luxuriant rain forest providing a haven for over 1,000 Balinese long-tailed monkeys. Here's one communing with a group of moss-covered monkey statues that dot the sanctuary.
This is a sacred place for the Balinese people, as it contains three temples over 600 years old, and is devoted to the Hindu principle of Tri Hata Karana – "three ways to reach spiritual and physical well-being" — harmony between people, harmony between people and nature, harmony between people and the Supreme God.
There is perhaps no place on earth in which to better experience the blissful harmony of Tri Hata Karana than Bali. It is a marvelous privilege to be here and experience it for yourself. (Glimpses of Our Breathtaking World #106 photo ©Jack Wheeler)