THE REMOTEST SWIMMING POOL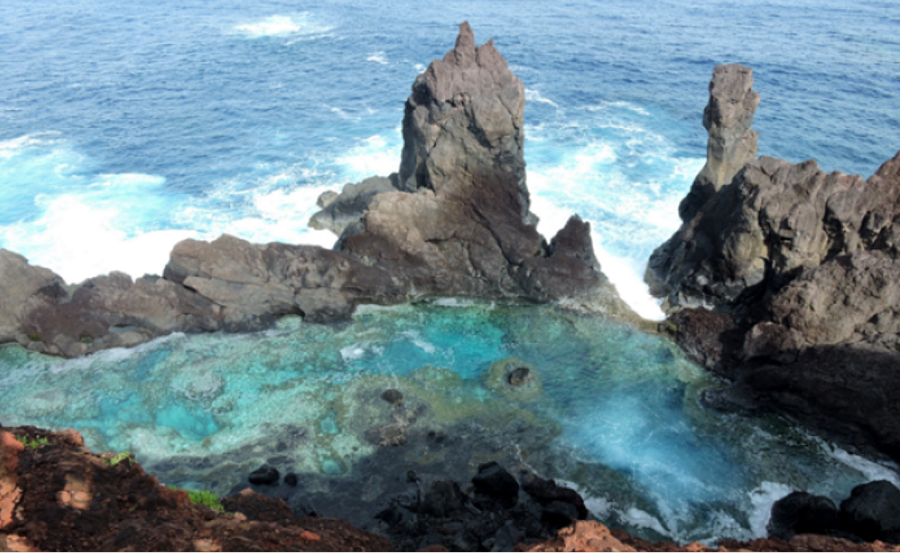 This is St. Paul's Natural Pool on Pitcairn Island, where in 1790 Fletcher Christian and his mutineers of the Mutiny on the Bounty settled, and where their descendants live to this day. They were awed by the uninhabited island's lush beauty, with huge banyan trees rising above them like giant cathedrals, and thought it a Garden of Eden where anything grew, coconuts, bananas, taro, breadfruit, mangoes, guavas, passion fruit, yams and sweet potatoes in the rich volcanic soil.
Pitcairn has no beaches, though, so this was their swimming hole – and still is for Pitcairners today. They are happy to take you here, and to the island's colorfully named spots, like Where Dick Fall, Oh Dear, Break Im Hip, Down the Hole – and to Fletcher Christian's Cave, his lookout for British warships hunting them (they failed for 25 years) .
It's not easy to get here – fly to Tahiti, then remote Mangareva from where you sail for two days on a supply ship. But you'll be so welcome upon arrival. You stay in one of their homes in Adamstown and be treated like family. It's a travel experience like none other. (Glimpses of Our Breathtaking World #63 photo ©Jack Wheeler)