THE PORTUGUESE RIVIERA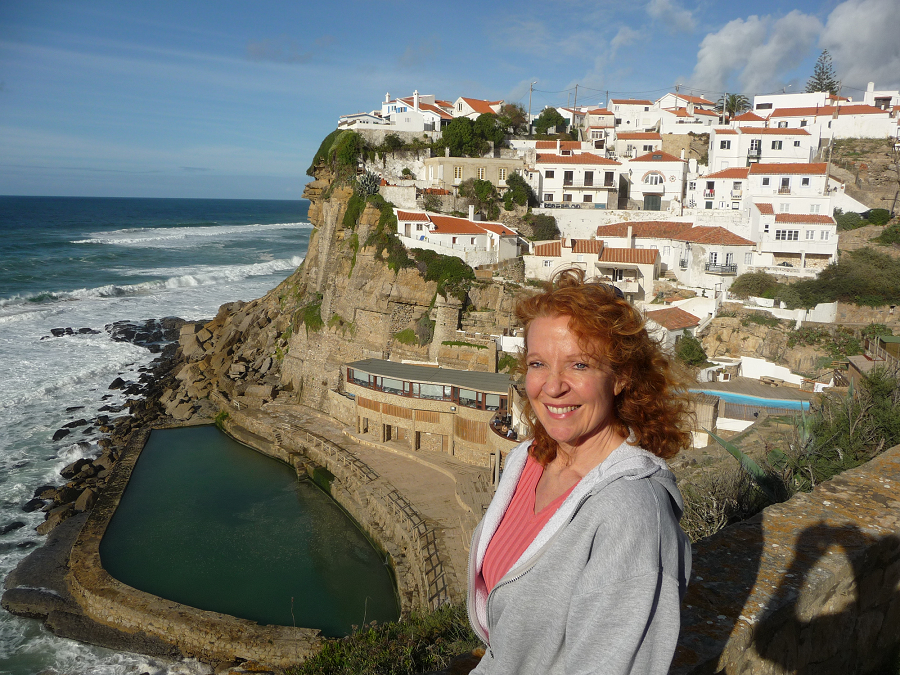 A cliff-top fishing village on the Italian Riviera? Nope, Azenhas do Mar – Watermills of the Sea – is on the Portuguese Riviera. This is a magic place of fairy tale castles, thousand year-old fortresses, luxury boutique hotels, fabulous food, great wine, gorgeous beaches, and postcard-perfect scenery everywhere.
The Portuguese people are among the kindest in Europe, while Portugal is one of the safest countries in the world. Of all the planet's First World countries, it's hard to find one more friendly, calm, and welcoming than here.
Who's the pretty girl? Lucky me – she's my wife Rebel, mother of our two grown sons, my business partner, and my best friend. We've had a home here for many years. Rebel loves Portugal so much she taught herself to be fluent in Portuguese.
If you'd like a personal experience of the best of Portugal, come with Rebel and me on our Portugal Exploration this May.
Let me know if you'd like to have too much fun here with your fellow TTPers: [email protected].   (Glimpses of Our Breathtaking World #123 Photo ©Jack Wheeler)