THE ISLANDS OF SERENITY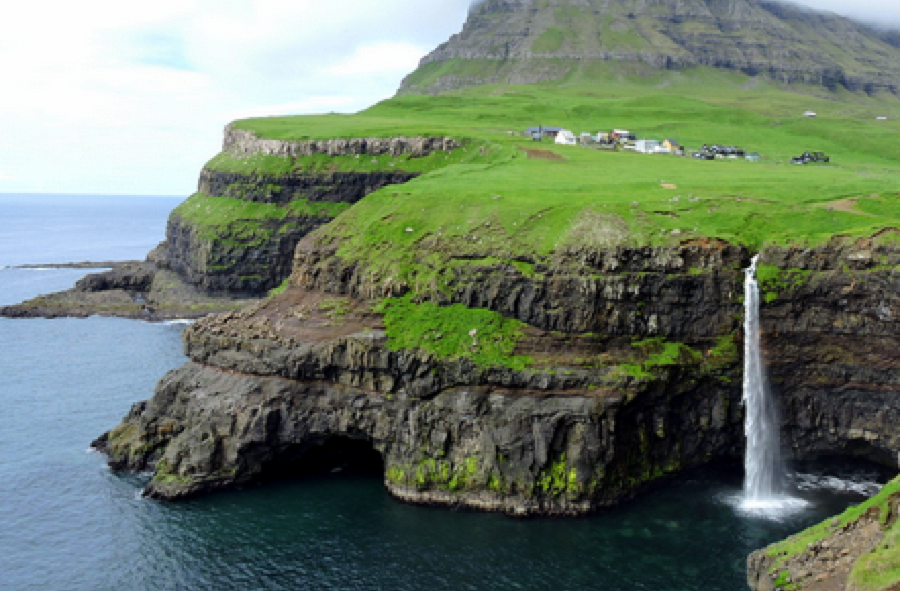 Mulafassur waterfall below the village of Gasadalur is only one example of the serenity of the Faroe Islands. They're a self-governing Danish possession in the North Atlantic halfway between Norway and Iceland. You won't find a place of more captivating serene and peaceful charm.
Warmed by the Gulf Stream, in the summer it's so strewn with wildflowers the roads are known as "buttercup highways." At every turn along them you're stunned by the incredible scenery. The capital of Torshavn is so laid back the Prime Minister's Office – the Løgmansskristovan – is a wood cabin with a green grass sod roof. Great beer from the Faroes' two breweries is always flowing in the pubs, where the Faroese islanders welcome you like an old friend.
You can easily fly here from Edinburgh, London, Copenhagen, or Reykjavik, Iceland . A few days here will do wonders for your soul. (Glimpses of Our Breathtaking World #18 photo ©Jack Wheeler)