THE INDIA LESS TRAVELED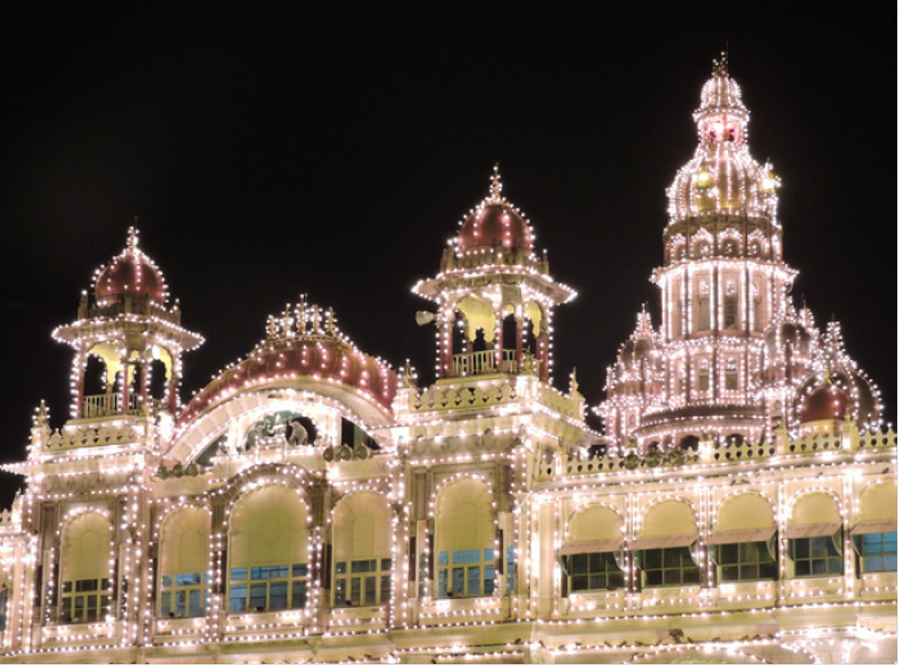 This is Mysore Palace, home of the Wadiyar Rajas who ruled Mysore from 1399 to 1950. It is one of the many wonders of Southern India that's far less known than traveler's meccas up north like Agra and Rajasthan.
There's the Nagarhole Tiger Sanctuary, more Asian elephants than anywhere else in the world, over 100 tigers, scores of leopards, their prey in profusion. Christian churches founded by Christ's disciple St. Thomas in the 1st century AD. Towering Hindu temples covered with tens of thousands of eye-popping multi-colored sculptures. The gorgeous beaches of Goa, the serene peace of the Kerala Backwaters – "one of the most beautiful locations on earth" according to National Geographic, that you explore by luxury houseboat. It goes on and on.
And here also you find the business metropolis of Bangalore, the Silicon Valley of India. We did all of this and more a few years ago, and may again in '21 or '22. (Glimpses of Our Breathtaking World #81 Photo ©Jack Wheeler)