THE GOVERNOR WITH A PAIR
With no doubt, absolutely the coolest governor in America is Florida's Ron DeSantis.  His website, rondesantis.com, offers a storefront with a variety of items for sale like t-shirts, etc.  This week, a new product was introduced: a pair of golf balls.  Yes, Florida's Governor Has a Pair!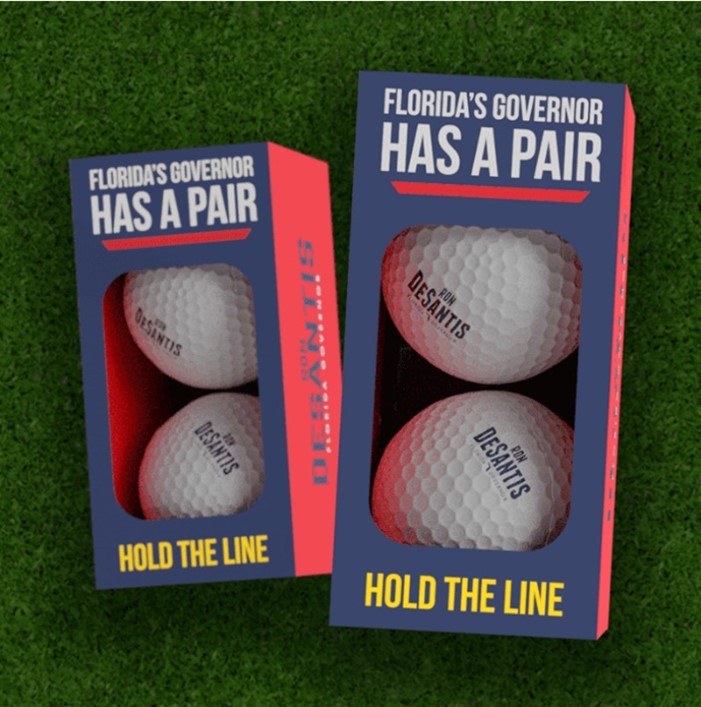 And enjoy the video ad with rocking music.  How awesome is that? DeSantis has a pair, indeed.