THE FLATTEST PLACE ON EARTH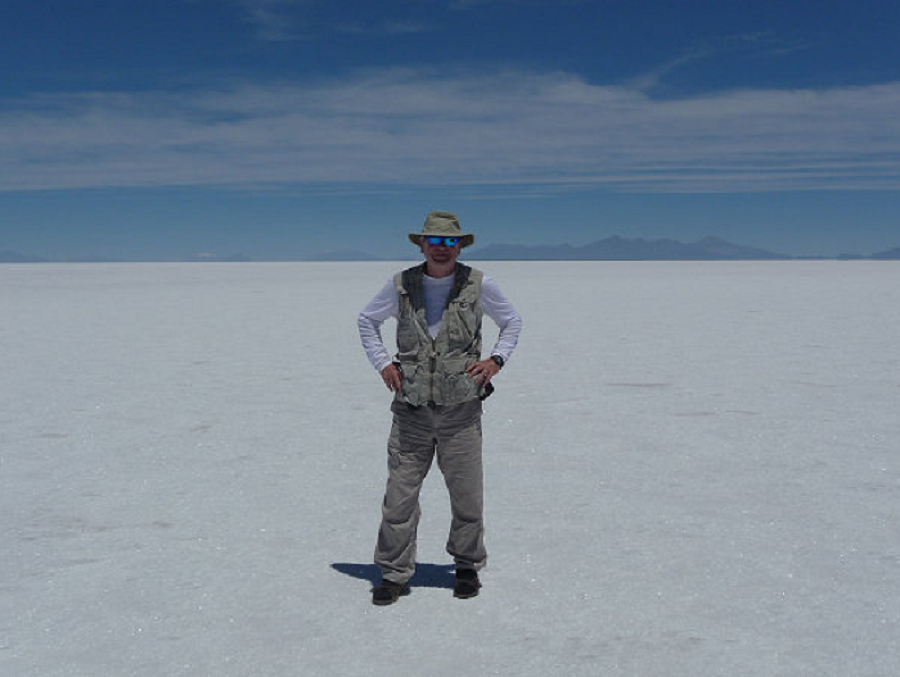 The Salar de Uyuni, 12,000 feet high in the Altiplano of Bolivia, is a 4,000 square mile expanse of salt so flat it is used to calibrate the altimeters of NASA observation satellites of the earth.  After a rain, it becomes the world's largest mirror, 80 miles across.  The incredible reflective surface extends to the horizon in every direction – it is both hallucinatingly disorienting and makes for amazing mirror-to-horizon photos (especially at sunrise/sunset).
The brine underneath the salt crust contains 70% of the world's lithium – critical to our battery-fueled global economy – produced in evaporation pools that are a kaleidoscope of colors.
You can stay here in relative luxury at one of the world's most unique hotels – the Palacio de Sal, built entirely of salt: walls, floors, ceilings, furniture, sculptures.  Being here is one of South America's more astounding experiences.  Let me know if you want a Wheeler Expedition to take you there! (Glimpses of Our Breathtaking World #39 Photo ©Jack Wheeler)