SKYE'S LINKS 11/05/20
If you thought that things could not become even more weird:
Trump's (64-Day) Post-Election Endgame (Or, Can A Criminal Like Biden Be Inaugurated President?)
Hunter Biden email metadata verifies authenticity:
Report: NY Posts' 'Smoking Gun' Hunter Biden Email Is Legit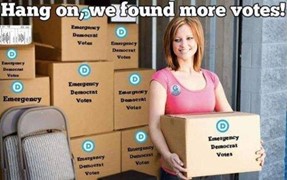 'Crats cheat in PA:
'The Steal Is On' in PA: Poll Watchers Denied Access, Illegal Campaigning at Polling Locations
Same in Michigan:
Trump Campaign Lawsuit Claims Lack of Access to Michigan Counting Locations
Whistle blown on cheat by mail – fraudulent backdated ballot postmarks in Michigan:
Michigan USPS Whistleblower Claims Late Ballots Received Backdated Postmarks
Corruptocrats cover windows:
Detroit Absentee Ballot Counting Chaos, Blocked Windows and Observers
Does anybody really think that this is an accident?  They just happen to be ballots in Butler where Trump help his massive rally.
Thousands Of Ballots In Pennsylvania May Be Missing: Officials
Sharpiegate! The 'Crats pulled off this same Sharpie scam in Nevada.  Pacific Legal Foundation is a great 501(c)3 litigation outfit; I'ver been contributing to them for decades.
Arizona Voters File Suit to Restore Their Ballots Cancelled Over Sharpies
Can the 'Crats fake 10,000 votes per day in NC?
North Carolina Unlikely to Finish Counting Votes Until November 12
It looks like the 'Cats need more time to create more ballots – was Thursday, now Friday:
Nevada: No More Election Results Expected Until Thursday
Criminal 'Crat Conspiracy:
Giuliani Launches Trump Campaign Claim of Dem Voting Fraud in Philly
'Crat Count Corruption Fix:
Trump Campaign Assembling 'All-Star' Legal Team for Election Challenges
Election 2020, Ver. 2.0:
Nolte: Trump Might Move Beyond 'Count Every Vote' to 'Verify Every Vote'
Good news from California – yes, really!
Politically liberal California rejects affirmative action – Breitbart
Why Pelosi may be an endangered species:
"It's Time For A New Generation Of Leaders": Moderate Democrats Weigh Ousting Pelosi Over Dismal Election Showing
Some tidbits on elections and democracy:
Jim Bovard's Guide To Surviving Election Day
Massive online election interference"
Dr. Robert Epstein Tells Tucker Carlson: Big Tech Could 'Shift 15 Million Votes' in 2020 Election
Twitter reads handwriting on wall, unsuspended NY Post after 16 days of censorship of Hunter Biden emails story – just a few days before the election:
Twitter Capitulates: Reinstates NYPost Account After 16-Day Suspension
FaceBook makes unreported multimegabuck in kind campaign donation to Biden:
Report: Facebook Manually Censored NY Post Biden Corruption Bombshell
If you want an accurate search on a politically charged subject, don't use Google; I recommend Duckduckgo.com:
Google Displays Plagiarized Versions of Breitbart Articles Ahead of Original Stories
A very heavy thumb on the scale:
Google Is Still Erasing Breitbart Stories About Joe Biden from Search
Another very heavy thumb:
New York Times Brags About Twitter's Election Night Censorship of Trump
At least we'll not always have Paris:
Trump Promise Kept: U.S. Formally Withdraws from Paris Climate Accord
Key Russia Russia Russia source outed:
Key Steele Dossier Source Revealed As Alcoholic Disgruntled Russian PR Exec In Cyprus
Kamala Harris, "Equitable treatment means that we all end up in the same place" (except for the ruling class):
Kamala Harris Promotes Socialism: 'Equitable Treatment Means We All End Up at the Same Place'
"THE YEAR WAS 2081, and everybody was finally equal. They weren't only equal before God and the law. They were equal every which way. Nobody was smarter than anybody else. Nobody was better looking than anybody else. Nobody was stronger or quicker than anybody else. All this equality was due to the 211th, 212th, and 213th Amendments to the Constitution, and to the unceasing vigilance of agents of the United States Handicapper General." – Harrison Bergeron – Kurt Vonnegut
Here is an article about a science fiction story written 60 years ago about precisely what Kamala Harris promotes:
Vonnegut's Dark Vision Arrived 60 Years Early…
And here is the original story: Harrison Bergeron (Vonnegut) Full Text.pdf
A remarkably clear-eyed article from someone who is not a Trump supporter:
Glenn Greenwald (the journalist Snowden chose to release his NSA disclosures) has resigned from the site that he co-founded because they refused to publish anything critical of Biden:
Glenn Greenwald Resigns from The Intercept, Claims Editors Refused to Publish Biden Criticisms
Greenwald's verboten story:
Here's The 'Censored' Biden Story That Forced Glenn Greenwald To Quit The Firm He Founded
Here is some interesting data on the origin of the Wuhan virus.  Note that the Wugab Institute of virology P4 lab is a military facility and would be guarded by military personnel who would not be likely to know their butt from a hole in the ground when it came to biosafety:
New Research Points To The People's Liberation Army Hospital In Wuhan As Origin For Global Coronavirus Pandemic
What would a sensible Wuhan virus policy look like?
https://www.zerohedge.com/political/illinois-own-covid-19-data-reveals-states-covid-19-policy-upside-down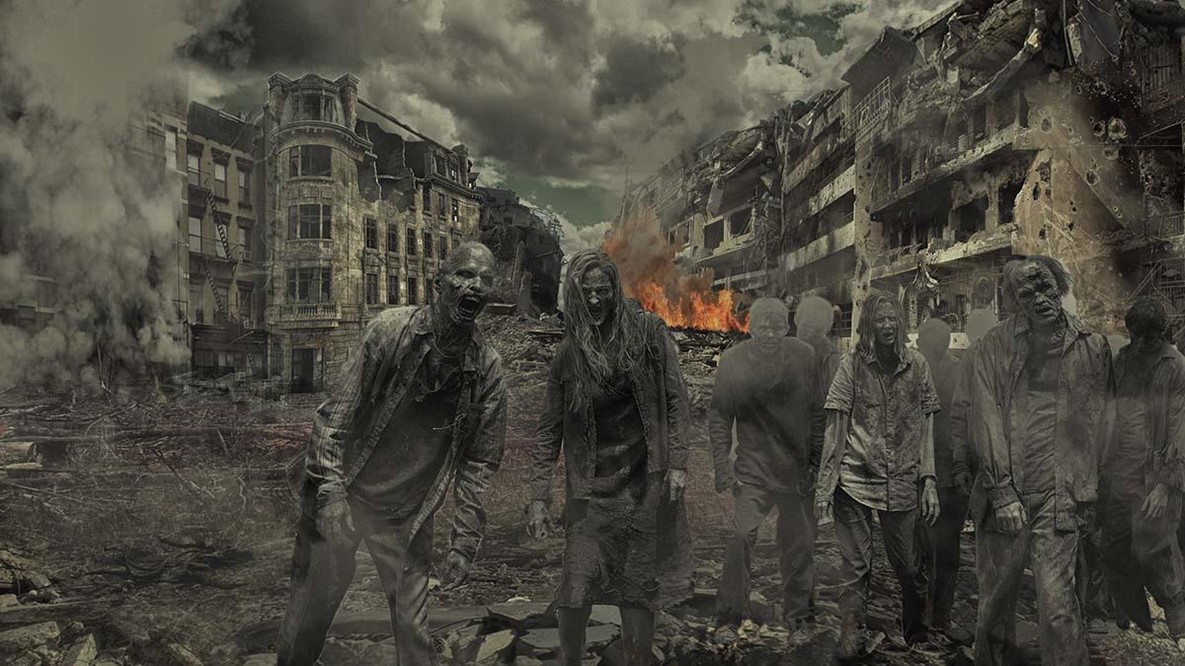 We live in a zombie global economy; there are far more zombie firms than you realize and they are stunting productivity growth:
Welcome To The Zombie Global Economy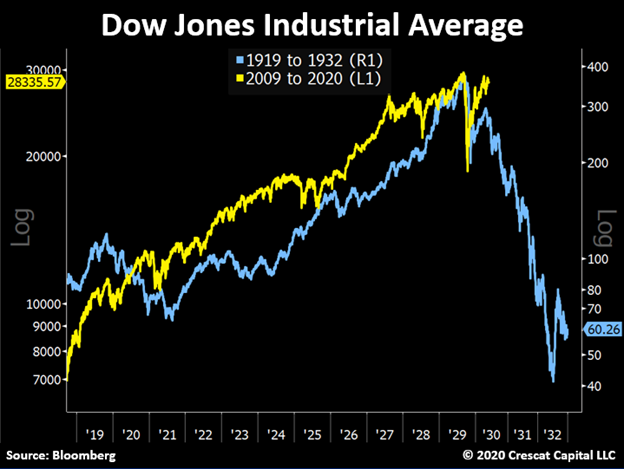 Interesting reading for investors:
The Tech Reckoning, Global Synchronized Debasement, & Late-Cycle Signs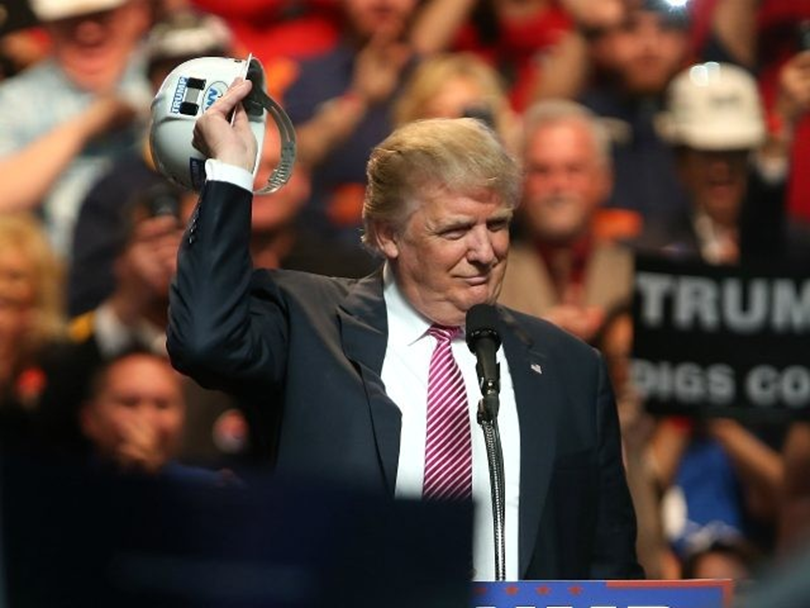 On the other hand — Trump and manufacturing in America: