SKYE'S LINKS 09/03/20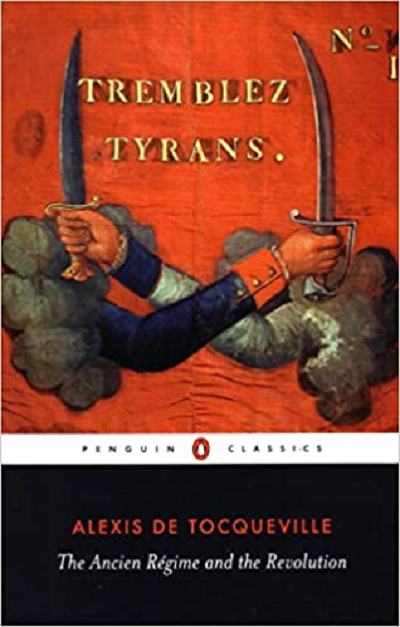 If you haven't read de Tocqueville's history of the French Revolution, this would be a good time to do so.  If you think that it was a revolt of the peasants against the aristocrats and royalty, you are in for a surprise.  That was the public relations; the real result was massive centralization of government powers.  As one Amazon reviewer comments:
"If you are wondering what is happening in the year 2020 with all of its chaos this book, written in the 1800s about the French Revolution and all of the tyranny and terror that it produced, is like reading a present day news cast."
Very true, for that is what the Left is planning for us:
Chicago Teachers Union "Endorses" Guillotine Built By Protesters Outside Jeff Bezos' House
Note what Rand Paul said about the attack on him and his wife:
"They Would Have Killed Us" – Rand Paul Describes Attack By "Unhinged" Mob
Seriously revolting:
Sandia Labs Goes Nuclear On Employee Who Sparked Internal Revolt Over Critical Race Theory
Trump still stands strong against Pelosi's blue state bailout:
Exposing The Waste In The Democrats' "HEROES Act"
This data strongly suggests that the only way that Biden can win is by massive cheating:
Donald Trump's Approval Rises 9 Points Among Black Voters During RNC
Amazing…
Maher: Democrats 'Seem to Be Hesitant' to Condemn Looting
Minnesota Iron Range realism:
Minnesota Democrat Mayors Endorse Donald Trump: Biden Did 'Nothing' for Working Class
You can thank Trump and McConnell for this reformation of the 9th Circuit Court:
Ninth Circuit Stays Injunction That Allowed Portland Rioters to Pose as Press
Good news!  I didn't think that McConnell had this much imagination:
Mitch McConnell's Campaign Hires Nick Sandmann as Grassroots Director
Do you really want to go here? I'm surprised that this device doesn't include GPS tracking.  After all, convict probation monitoring ankle bands always have that capability.  I'll bet that Amazon will soon be offering that "feature".
Amazon Launches 'Halo' Wellness Tracker that Can Sense Your Moods
Kyle:
Kyle Rittenhouse Lawyers: He Is No Racist; Exercised Right to Self-Defense
Election interference:
Twitter Locks Ann Coulter's Account over Kyle Rittenhouse Praise
More election interference:
Facebook Threatens to Censor Conservative Hodgetwins on Same Day NYT Laments Their Success
The hazardous Age Of MINO – Markets In Name Only:
The Fed And The Looming Capital Market Meltdown
This time it's different? No, it is actually worse this time: