SKYE'S LINKS 08/28/20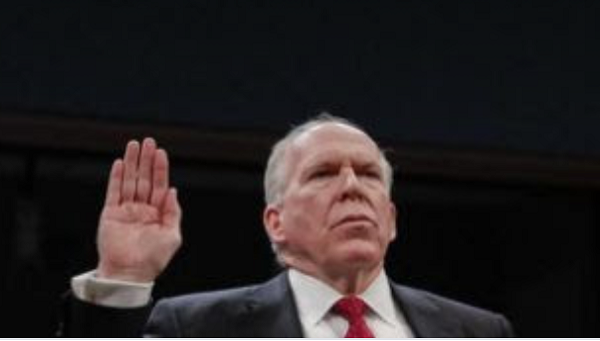 How lovely! On Durham's 8 hour Brennan interview:
Was John Brennan Just Put In A Completely Legitimate Perjury Trap?
Attention Mike Ryan!
Psychopathic racist PR:
EXCLUSIVE: Insider at PR Giant Publicis Groupe Reveals Far-left Racism Spreading Through Woke Capitalism
Real election interference:
Twitter Censors Trump Tweet About 'Voter Security Disaster'
Big Brother Zuck is watching you to make sure that nothing that you say goes viral without His Royal Majesty's  approval:
Report: Facebook Introducing a 'Virality Circuit Breaker' to Prevent Spread of Viral Content
Tell a big enough lie long enough – and maybe the BBC(!) will fact check it. (I wonder if that fact-checker still has his job)
BBC Fact-checks Joe Biden for Charlottesville 'Very Fine People' Hoax
Another unexpected fact check:
AP FACT CHECK: Dems on minimum wage and poverty
They are not even trying to look legit:
Detroit Absentee Ballot Chaos as Numbers Don't Match
Wise words on very wrong Fed policy:
Fed's New Policy Will Compound Its Errors
Bank Of International Settlements historical study of the costs of deflations:
https://www.bis.org/publ/qtrpdf/r_qt1503e.pdf
Inflation or not, that is the question:
Four Reasons Why Morgan Stanley Believes The Covid Recession Triggered A Structural Shift Toward Higher Inflation
Inflation is theft, and stealing peoples' savings has consequences:
The Fed's Policy Mistake: "Buying" More Inflation Will Lead To Financial Instability
Zombies are among us – really:
The Junk Bond Zombie Companies Are Coming
It's a trap!
"It's Getting Worse With Every Shock" – One Bank Turns Apocalyptic On The Coming End-Game
HCQ;
GOP Senators Demand FDA Explain Hydroxychloroquine Stance Amid Positive Studies And Physician Advocates
Better late than never:
DOJ Looking into 4 Democrat States' Policies on Nursing Homes and Coronavirus
Lots of people getting out of Dodge:
Investor: Hundreds of Thousands of People Exit U.S. Cities for Burbs
Good news regarding the Chicom virus:
5 COVID-19 Charts That Democrats Definitely Don't Want You To See
Big BLM approval drop in Wisconsin:
Poll: Black Lives Matter Approval Plunges in Wisconsin
When too much is too much:
Polls: Wisconsin Moving Towards Trump Even Before Kenosha Riots
Great free economics book: Economic Calculation in the Socialist Commonwealth by Ludwig von Mises
https://cdn.mises.org/Economic%20Calculation%20in%20the%20Socialist%20Commonwealth_Vol_2_3.pdf
Another free Austrian school economics book: The Meaning Of Market Process by Israel Kirzner:
https://www.mises.at/static/literatur/Buch/kirzner-the-meaning-of-market-process.pdf
And a bit about what they mean:
Why 'Smarter Computers' Won't Make Socialism More Workable
We can count on this happening:
2020 Nightmare: Armies Of Lawyers Ready To Fight A Long Legal Battle Over Election Results