SKYE'S LINKS 06/03/21
The fundamental game-changer that could save America – yes, it really could be that big a deal!
"A state bullion depository would not only create a safe place to store precious metals; it would increase the state's financial independence. It could also facilitate the everyday use of gold and silver in financial transactions in Tennessee and set the stage to undermine the Federal Reserve's monopoly on money."
Tennessee Will Explore The Possibility Of A State Gold Depository
An economist's flashbacks to the 1970s; it isn't different this time:
The Ghost Of Arthur Burns – What If It's Not "Transitory"?
Home sweet home has become less affordable than at any time during the past century:
Robert Shiller: "In Real Terms, Home Prices Have Never Been So High"
And this will have serious consequences; why a stagflationary recession lies ahead:
Here Comes The Hangover: Soaring Prices Result In Record Crash In Home, Appliance Buying Plans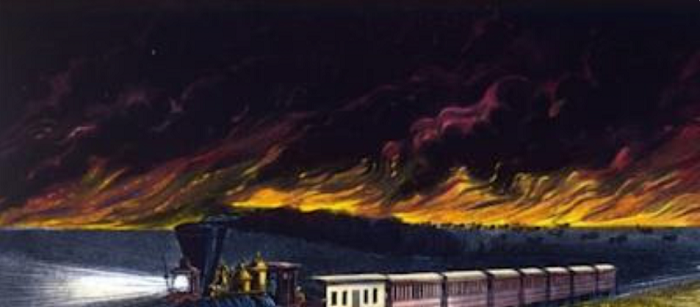 Stagflation has arrived and will become worse:
Prairie Fire Inflation: Price Hikes Hit 20 Year High for Middle American Manufacturers
Rent increases going hyper:
And Now Prices Are Really Soaring: May Rent Jump Is Biggest On Record
Here is a fine explanation of what really is different this time around from the last inflationary era of 40 to 50 years ago, and how all of those differences are in truly bad directions:
Peter Schiff: Inflation Crashes The Party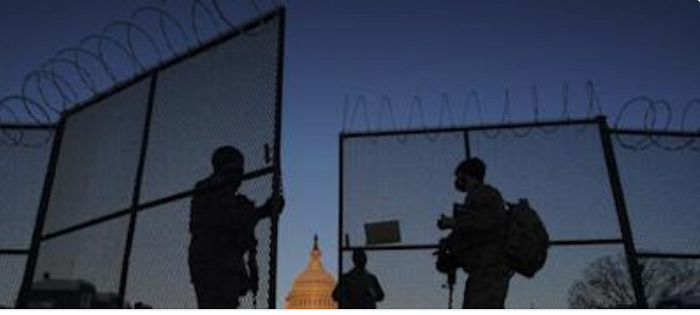 Meanwhile Washington focuses on its unreality instead of painfully real American reality:
Washington Reality Versus American Reality
The elite versus everyone else:
2020 Exploded The Myth About Left Wing Love Of The Poor
Green New Deal socialist reality:
Bernie the Elitist-Socialist and His Rock Star Travel Demands
Critical Race Theory in our schools:
Exclusive — CRT: Inside a VA County's Curriculum for Racial Indoctrination
But we may be bearing peak woke:
Carville: Parts of Diversity Training Have Become a 'Racket'
And this from Bill Maher:
Maher: It's Not Progressive to Side with Hamas, I'm Frustrated 'There Was No One on Liberal Media' to Defend Israel
Sixth Circuit Court rules that Xiden's $1.9 trillion American Rescue Plan Act race and gender preferences violate the 14th Amendment:
Appellate Court Strikes Down Racial And Gender Preferences In Biden's COVID Relief Law
Jonathan Turley on 'Crat Senators' open threats against SCOTUS:
As Major SCOTUS Rulings Loom, Sen. Blumenthal Warns Conservative Justices Of "Seismic" Changes If They Rule 'The Wrong Way'
CCP virus source hunt heats up"
Senate Passes Hawley Bill Requiring Biden to Declassify Intel on COVID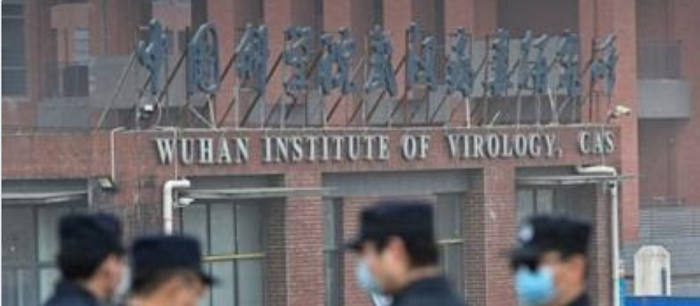 The public wants answers – even the 'Crats:
Poll: Most Voters Say It Is 'Likely' Coronavirus Originated in Chinese Lab
Potential for large scale lawfare against China:
Wuhan Lab Leak Proof Could Lead to Mass Lawsuits Against China
Senator Ron Johnson demands answers from Fauci:
Exclusive – Sen. Ron Johnson Grills Anthony Fauci for His Evolving Claims on Coronavirus Origin
Drip, drip, drip…
US Sitting On 'Raft' Of Unexamined Virus Intel; Former Official Says 'Almost No Evidence' Of Natural Origin
The above raft of intel contains far more damaging information than the bits which might have leaked from the Wuhan Institute of Virology.
That raft will contain Wuhan airplane, train, and bus schedules which will conclusively prove that CCP officials knew that there was a pandemic rising in Wuhan, and that they carefully isolated Wuhan from the rest of China while allowing literally thousands of flights from Wuhan to the rest of the world.
In other words, whether or not it can be proven that the CCP constructed the virus, it can and will be proven that the CCP purposely weaponized it to attack the rest of the world.  The tipping point against the Chinese Communist Party will come when everyone is talking about this easily provable and horrific fact instead of speculating about the virus's origin.
The rage has barely begun.  If any TTPer knows a conservative Congressional or Senatorial staffer, encourage him to FOIA the NSA for Wuhan plane, train, and bus schedule information from October 2019 to January 2021 and for any data on police or security force interference with travel from Wuhan to the rest of China during this period.  This should be unclassified data, and hence available via FOIA.
Who in the USA will be thrown to the wolves?
Biden's DNI: Coronavirus from Lab Exists Within Realm of Possibility
Here's a wild guess:
"That Was A Lie": Tucker Carlson Levels Fauci After FOIA Emails Connect The Dots
Fauci's book cancelled:
"Expect the Unexpected" Indeed – Fauci's Pandemic-Profiteering Book Was Just Pulled From Amazon, Barnes & Noble
Hot on the trail:
House Judiciary, Oversight GOP launch Probe into NIH Wuhan Lab Grant
Did Fauci say this?
Report: Fauci Believed Experimenting on Contagious Viruses Worth Risk
Rand Paul for Hero of the Week:
Senate Unanimously Approves Amendment Banning Chinese Gain-Of-Function Research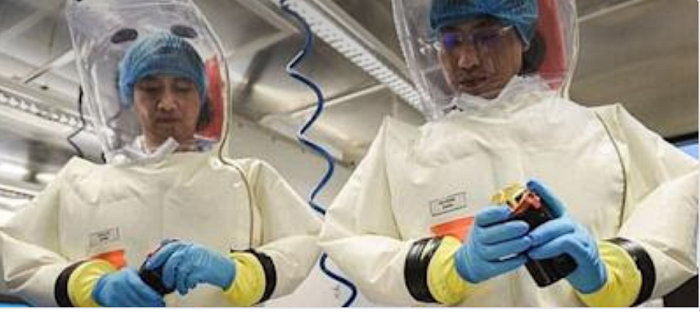 Rapid progression from drip, drip, drip, to the dam bursting:
British Intelligence Services Investigating Wuhan Lab Leak Theory: Report
Dr. Scott Gottleib on a CCP lab leak:
'Critical Evidence Needed': Where Are The CCP's Blood Samples From Sickened Wuhan Lab Workers?
More, more, and then some more:
61-Year-Old Woman Living Near Wuhan Lab May Have Been 'Patient Zero' – Three Weeks Before CCP Claims First Case
The official natural origin narrative is coming unglued:
Fauci Emails Reveal Damage Control Scramble After ZeroHedge Spotlights Man-Made COVID-19 Theory
It gets worse:
Email Shows Researcher Who Funded Wuhan Lab, Admits Manipulating Coronaviruses, Thanked Fauci For Dismissing Lab-Leak Theory
Even the MSM and FaceBook are frantically backpedalling:
Washington Post Becomes Latest Media Outlet To Walk Back "Debunked Conspiracy Theory" Wuhan Lab Leak Coverage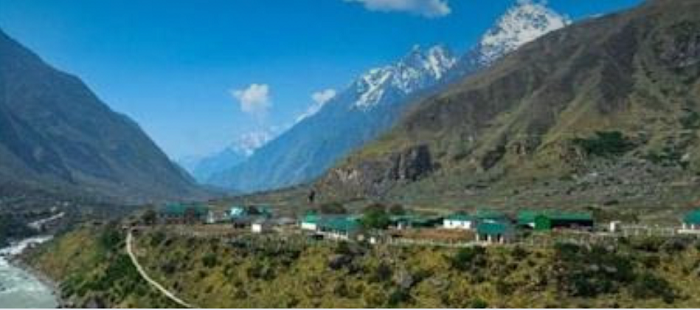 Ivermectin versus the CCP virus:
Is Ivermectin The New Penicillin?
Worthwhile thoughts on food, energy, and wars: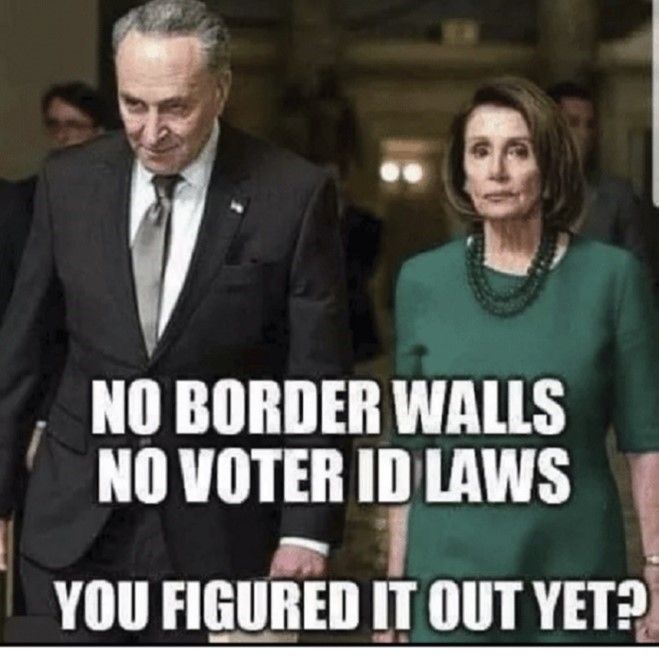 46 out of 47 European countries require photo ID to vote (only exception is the UK):
America The Outlier: Voter Photo IDs Are The Rule In Europe And Elsewhere