SKYES LINKS 04/22/21
What is going on with this rapidly increasing strife among the elites?  The elites have been over produced, and they are fighting each other for limited power, positions, status, and loot.  Woke elite beware – you are coming for yourselves!
The Age Of Over-Abundant Elites
If you haven't yet read last Tuesday's TTP article by Senator Rick Scott, "The Backlash Is Coming For Woke Corporate America," please do so now.  This is important – the times they are a changin!
https://www.tothepointnews.com/2021/04/the-backlash-is-coming-for-woke-corporate-america/
This may be a historic tipping point reorienting the GOP towards their grassroots supporters at the expense of globalist corporatism:
GOP Leaders Rake in Grassroots Donations Leaving Corporate PACs Behind
Florida's Ron DeSantis: GOP 'Cannot Be Wedded to Corporate America'
GOP Insiders: Bush 'Laughably Out of Touch' with Pro-Mass Migration Tour
Hawley: 'Absolutely Vital' GOP Moves Away from Dependence on Mega-Corporations
Is China planning a gold backed digital currency?
Is China Preparing A Gold-Backed Yuan: Beijing Greenlights Purchases Of Billions In Bullion
Note that China is likely the world's largest gold miner, based on their purchases of sodium cyanide *used to leach gold from gold ore), yet they are buying rather than selling gold.  I suspect that the CCP overlords might be thinking of a digital gold backed Yuan as an international trade replacement for the US dollar, thereby bypassing US sanctions  and threatening the international reserve status of the dollar.  At a minimum, a gold backed Yuan would provide them with substantial shelter from an inflationary US dollar collapse.  On the other hand, the CCP overlords have something entirely different in mind for their serfs  – a digital Yuan that has a programmable expiration date:
Luongo: The Digital Yuan, Proof Of Guns, & The Expiration Of Money
An Austrian School essay on fiat currency Bitcoin, gold, and silver – the future of money:
Why The Future Money Is Gold And Silver
FaceBook, at it again:
Facebook Plans To Launch Stablecoin That Will Compete With Dollar Early Next Year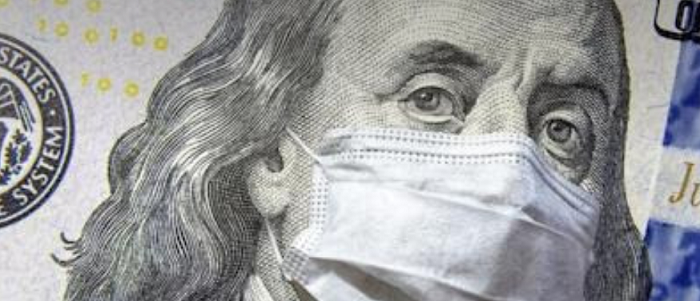 The Great Reset is faltering in America, so what next?  This is a MUST-READ!
Globalists Will Need Another Crisis In America As Their Reset Agenda Fails
The political economy of fear; an essay from the Mises Institute:
A serious danger within:
Nunes: Dems Will Weaponize Intel Community vs. 'Domestic Extremists'
'Crats try to commandeer state tax policy:
5 States Sue Over Stimulus Bill Rule Blocking Use Of COVID-19 Aid To Cut Taxes
Leftie Bill Maher's amazing admissions about the CCP virus and the left media:
Maher: Medical Establishment, Media, Gov't Think 'You Can't Handle the Truth' on COVID, Left Ended up Believing 'a Bunch of Crap'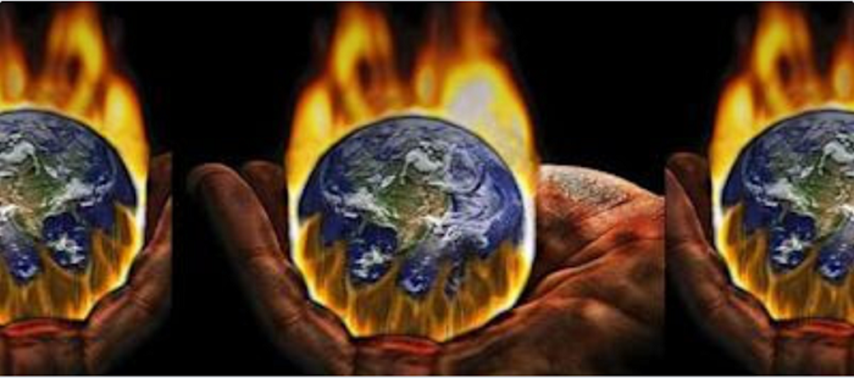 Tragically, this is a must-read too. Thirdworldization; it is going to get worse for a few years before it gets better:
Thirdworldization: The Slow Burning SHTF Of America
Background checks and mass shooters:
USA Today: Rifles Used in Fed-Ex Attack Were Purchased 'Legally'
Good news. The pendulum is swinging back from Peak Woke – even in 'Crat infested New York City:
Head of NYC's Elite Dalton School Resigning After Pushing 'Obsessive' Social Justice Agenda
Honest liberal attorney Jonathan Turley discusses the differences between the Wright and Babbit shootings, and the very different political responses to them:
What Is The Difference Between The Wright And Babbitt Shootings?
Parler is back in the Apple App Store – Tim Cook's lawyers may have read the Clarence Thomas concurrence road map (see last week's links) to taming Big Tech censorship:
Apple Allows Parler's Return To App Store
Blue versus Blue lawfare – and it couldn't happen to a more deserving 'Crat:
NY AG Could Investigate Gov. Andrew Cuomo over Coronavirus Book
Remember above about the Age of Elites? More Blue versus Blue:
Woke Gestapo Strip Richard Dawkins of Humanist Award
What the media won't tell you about their murder by fire extinguisher Jan. 6 hoax:
Corporate Media's Sicknick Hoax Debunked by Medical Examiner
The Florida legislators need to read the Clarence Thomas concurrence (see last week's links):
Florida's Big Tech Bill Sounds Good, But Fails on Details
Former Trump Official: Florida Big Tech Bill Needs Common Carriage or Public Accommodation Provision to Succeed
Dershowitz on the Chauvin verdict:
Dershowitz: Derek Chauvin Conviction Should Be Reversed on Appeal
Dershowitz: Maxine Waters' Tactics 'Borrowed Precisely from the Ku Klux Klan'