SKYE'S LINKS 01/21/21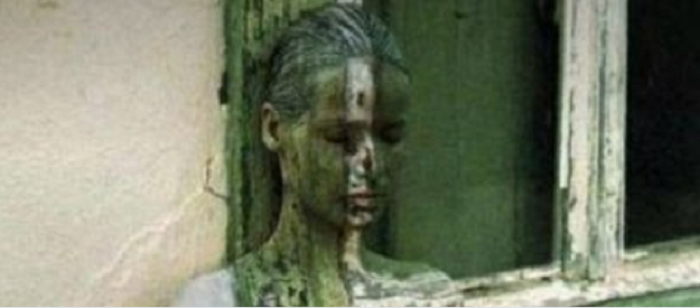 Some wise Plan B advice for our new age:
Why OpSec Has Never Been More Important
The silencing of Parler:
Parler CEO forced into hiding with family after receiving death threats
Yes, it really is a plot:
Parler Claims Amazon 'Repeatedly Asked' if President Donald Trump Joined Platform
And it is just getting started:
Project Veritas Video Shows Twitter CEO Jack Dorsey Saying Censorship Is Not 'Going Away Anytime Soon'
What were you waiting for?  You should have done this in January 2016 when Republicans controlled the House, Senate, and Presidency:
EXCLUSIVE: GOP Memo to Members of Congress Prioritizes Tech Censorship
What the latest impeachment is really all about:
FNC's Carlson: 'Slow Learners Like Mitch McConnell' Don't Realize Future of Trump Voters 'Redefined as Domestic Terrorists' at Stake
Trump Republicans versus Traditional Republicans:
Poll: Republicans Side with President Trump over Mitch McConnell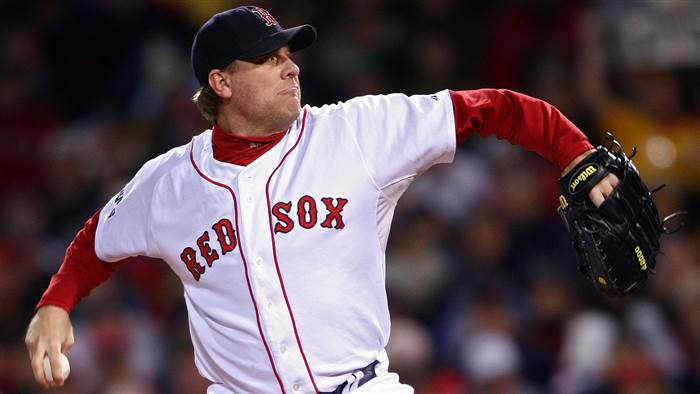 The Chinese Communist social credit system has arrived in America:
Conservative Commentator (and Baseball Legend) Says AIG Canceled His Insurance Over His Social Media Posts
While people are being distracted by a phony impeachment, here is the real action:
Americans Are Being Divided As The War On Domestic Terror Expands
A crisis is so easy to fake that even a 'Crat could do it:
FBI Director: Agency Tracking "Extensive" Online Chatter About Potential Inauguration Threats
We are now all domestic terrorists, just like Al-Qaeda:
Comey: Trump Radicalized His Supporters Same Way Al-Qaeda Radicalized Terrorists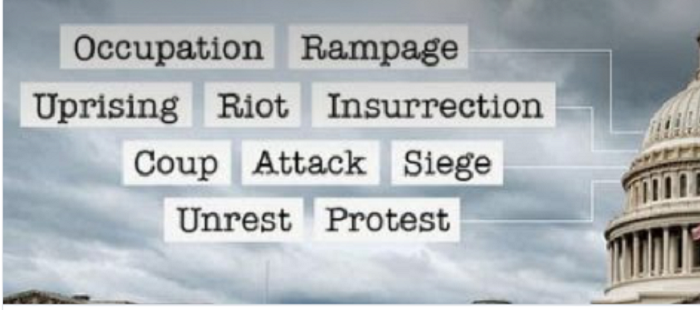 The art of propaganda; how the "news" media described the Jan 6 capitol protest:
Visualizing How News Media Is Describing Ihe Incident At The US Capitol
Parler back from the dead:
Parler Back From The Dead As CEO Posts New Message
Tech alternatives:
As Tech Companies Purge Users, Here Are Some Alternatives
Director of National Intelligence says that Ombudsman for CIA Analysts found they  downplayed China's interference in our 2020 election because of the effects of political polarization:
China "Sought To Influence" 2020 US Election, Director Of National Intelligence Assesses
Original document:
https://fas.org/irp/eprint/politicization.pdf
Very much worth reading!  Honest liberal Glenn Greenwald (publisher of the Snowden revelations) blasts the incoming Xiden administration and the pro-censorshio MSM, predicting that it will grow populism:
Greenwald Explains How Biden's Neoliberal Policies To Fuel Rise Of A "Smarter, More Stable Donald Trump"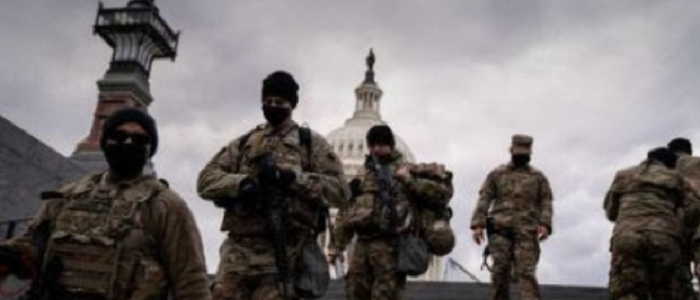 VERY IMPORTANT!  MUST READ!  Some very important disclosures on what is really going on in DC from Greenwald:
Greenwald: The New Domestic War On Terror Is Coming
Ramping up the American STASI:
Johnstone: Viral #TrumpsNewArmy Video Is Liberals At Their Craziest And Scariest
Interesting insight from a KGB agent defector on the successful subversion of America:
Looking Through An Adversary's Eyes: A KGB Agent's Prophecy
Why the Fed wants inflation:
Is Inflation In Your Best Interest, Or The Fed's?
On the origin of the CCP virus:
State Dept: Wuhan Researchers Were Sick in Autumn 2019
Lockdowns don't work:
Peer-Reviewed Study "Did Not Find Evidence" Lockdowns Were Effective In Stopping COVID Spread
Original scientific paper:
Assessing Mandatory Stay‐at‐Home and Business Closure Effects on the Spread of COVID‐19
Federalie payouts in the name of the virus greatly exceed actual wage, salary, and GDP losses from both virus and lockdowns:
Stockman: Why Does Sleepy Joe Think We Need Another $850 Billion Of Transfer Payments?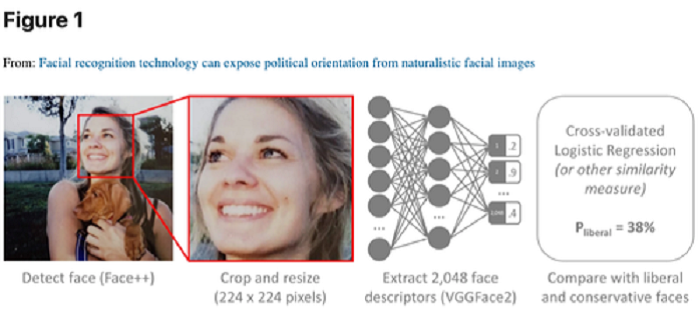 A reason for masking; computer image analysis can tell your political orientation from a photo of your face with 72% accuracy:
Stanford Scientist Can Tell If You're A Liberal Just By Looking At Your Face
Facial recognition technology can expose political orientation from naturalistic facial images