KIM THE DEM SLAYER – THE NEXT REPUBLICAN SUPERSTAR?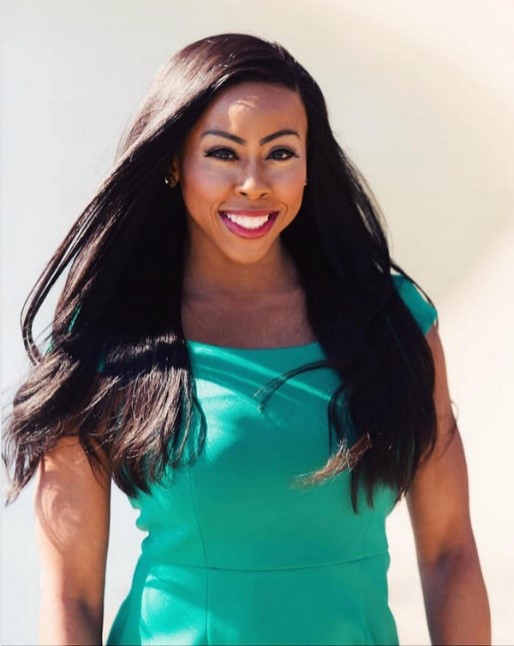 Yesterday (8/17), Kim Klacik, running for Congress for Maryland 7th (Baltimore) posted this campaign ad on @KimKBaltimore.  In less than 24 hours it's gotten 4.5 million views.  Watch and see why:
Baltimore (MD-7) was run for 23 years by Corruptocrat Elijah Cummings until his death last year, and now by yet another Corruptocrat with fake "African" name he made up, Kweisi Mfume (real name Frisell Gray).  Kim, who is 38 and has a three-year old daughter with her husband Jeff, has the nerve to go straight up against the Dem machine controlling her city.
She proudly identifies herself as pro-Trump, pro-life, and "anti-Squad" as the antidote to AOC, Ilhan Omar and their ilk.
As she walks by boarded up and rundown buildings, she says:
"This is the reality for black people every single day: crumbling infrastructure, abandoned homes, poverty, and crime.

Baltimore has been run by the Democrat Party for 53 years. What is the result of their decades of leadership? Baltimore is one of the top five most dangerous cities in America. The murder rate in Baltimore is ten times the U.S. average. The Baltimore poverty rate is over 20%. Homicide, drug, and alcohol deaths are skyrocketing in our city.

 

Do you believe black lives matter? I do. The Democrat Party have betrayed the black people of Baltimore. And it's not just Baltimore. The worst place for a black person to live in America is a Democrat-controlled city. It's 2020, name a blue city where black people's lives have gotten better.

 

Democrats think black people are stupid. They think they can control us forever, that we won't demand better, that we'll keep voting for them, forever, despite what they've done to our families and our communities.  Are they right?"
She closes by reminding them that "Black people don't have to vote Democrat."
But, tragically, the great majority of them do like lemmings.  So the odds are way, way against her in November.  If she does pull off an electoral miracle, she'll be an instant Washington superstar.  If Trump wins – which requires no miracle, just an honest election – watch for her to be appointed to a highly visible position in his administration.
We have a conservative, American patriot star in the making with Classy Klacik, Kim the Dem Slayer.  Keep your eye on her, she's one to watch.
Meanwhile, donate to her at https://kimkforcongress.com/. Follow her at http://www.kimberlyklacik.net/, Facebook: https://www.facebook.com/KimberlyNKlacik/, or Twitter: https://twitter.com/kimKBaltimore.
And if you live anywhere nearby, consider volunteering for her campaign.  Now that should be fun!