IRISH DREAM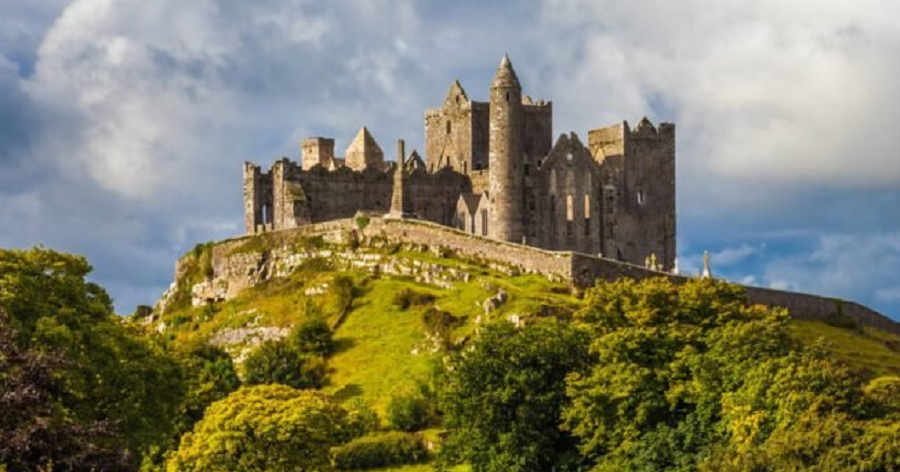 Top of the mornin' to ya! We have a greenlight for the Emerald Isle!  Ireland is open!
 I'm celebrating with a cold pint of Guinness and announcing that – thanks to so much TTPer interest – Wheeler Expeditions will be offering my Irish Dream twice this summer:  August 13-23, and September 1-11.
This really is the dream exploration of Ireland you've always wanted.  You won't believe all the totally awesome places we'll go, what we'll learn and experience, the wonderful Irish people we'll meet and befriend.  Click on the link above and you'll see for yourself with the photos.
Like the Rock of Cashel castle above, or the Hole of Sorrows and the Cliffs of Moher –

— while staying in Irish mansions and getting to know each other in the most inviting pubs…

Rebel and I will be exploring Ireland with our TTP friends twice now, and with two dates to choose from, we hope you'll be with us.  For a lot more photos and details, click on our Irish Dream.  If either dates work for you, go to the end to register.
When you do, be sure and take advantage of our TTPer Special — $1,000 off per person.  When you register, enter the discount code in all caps/no spaces: IRISHLUCK.  That's a $2,000 per couple saving!
The IRISHLUCK $1,000 discount is good until July 10 – yes, it expires July 10 – so don't get left behind. Live your Irish Dream with us now.
Both Rebel and I will be happy to discuss any questions you may have.  You can email me at [email protected] or Rebel @ [email protected].  Before you know it, we'll be seeing you in Dublin!