HALF-FULL REPORT 10/28/22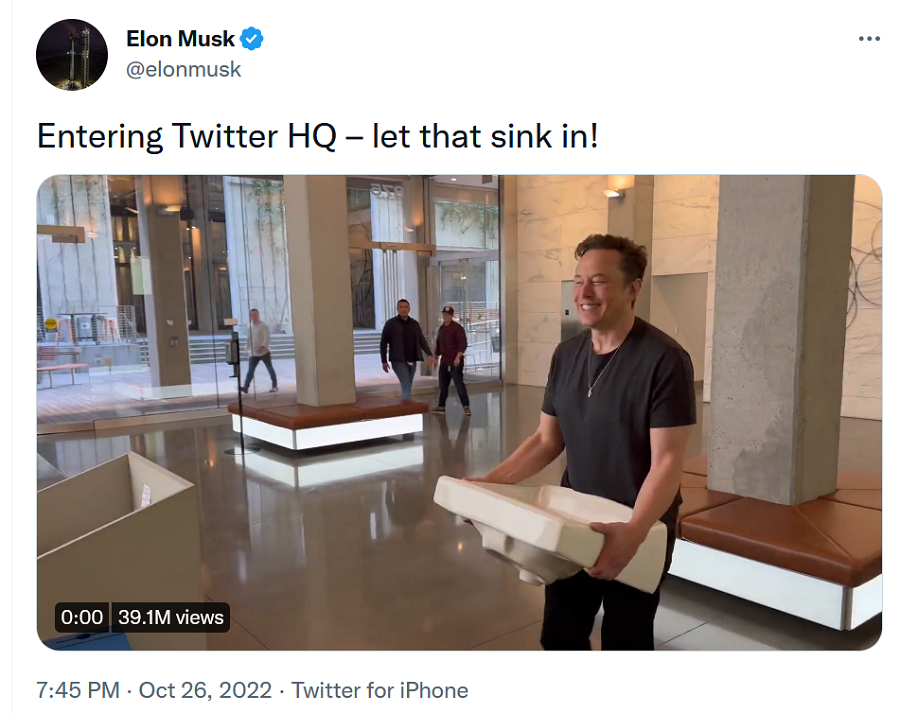 On Wednesday evening (10/26), Elon posted a video of himself marching into Twitter's San Francisco headquarters physically carrying an actual kitchen sink, then posting:  Let that sink in.
Then yesterday evening (10/27), immediately after finalizing his personal ownership of Twitter came:

Freed of what, you may ask.  We immediately found out – Musk fired all of Twitter's top wokesters: CEO Parag Agrawal, hyper-leftie from India; CFO Ned Segal; and General Counsel Sean Edgett, all of who were escorted out of Twitter HQ by security guards.  Bret Taylor is no longer Board Chairman, but most important of all, Twitter's Censorship Czarina, Vijaya Gadde, is gone along with her $17 million-a-year job.
It was Indian-born Gadde who ran Twitter's censorship teams that banned Trump, stymied any mention of China's Wuhan Lab being the source of Covid, rigorously whitewashed conservatives out of Twitter, and blocked the Hunter Biden Laptop story just before (and thereafter) the 2020 election that caused millions of votes not to swing for Trump.
Good riddance – for that alone, the Twitter Bird is freed.
It's important to note that Musk has done what Trump did not: clean house right at the start.  It's always been a puzzle why the man most famous for bellowing "You're fired!" failed to clean out the Dem deadwood on the White House National Security Council, or dump Jeff Sessions before he had the chance to appoint Robert Mueller as a Special Counsel regarding the Russia Hoax.
These are two of Trump's many disastrous personnel decisions – and it is reassuring Musk is off to a marvelous start firing Twitter's chief wokesters.  Elon's next move should be to fire Vijaya's entire censorship team.  Rumor this afternoon is to the link that he just did!
Meanwhile, enjoy gloating over today's (10/28): Apocalypse Now: Left Loses Mind Over Elon's Twitter Takeover: 'Like The Gates Of Hell Opened'.
************
Like to gloat some more?  Try this: Mark Zuckerberg Suffers Single Greatest Wealth Loss in Human History.
In September 2021, his net worth was $142 billion.  It's now $38 billion.  He's lost $104 billion in little over one year due to his crazed "Metaverse" obsession.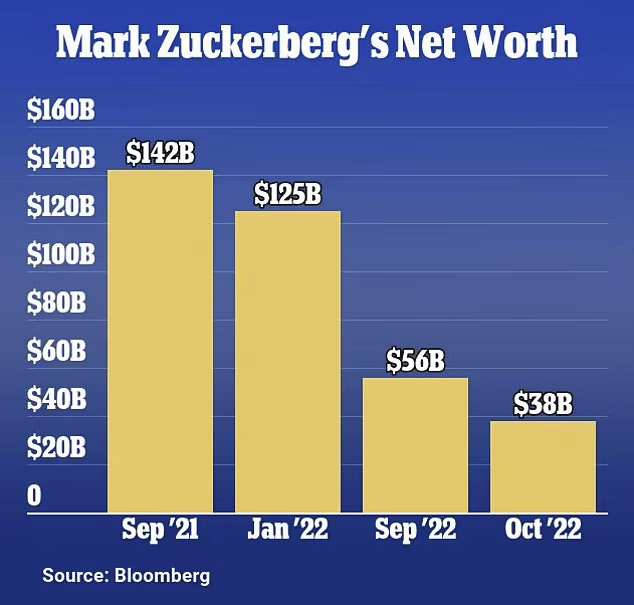 A gaming software designer I know tells me: "Zuck's obsession with his Metaverse is incomprehensibly bizarre, as its lousy visuals were obsolete 20 years ago. Its so pathetic that you'd think it'd be ripe for a hostile takeover, but what billionaire in his right mind would want it?"
If Zuck isn't very careful, he may end up like Vegas gamblers trying to recoup their losses all the way to bankruptcy.
************
So…. who would you vote for?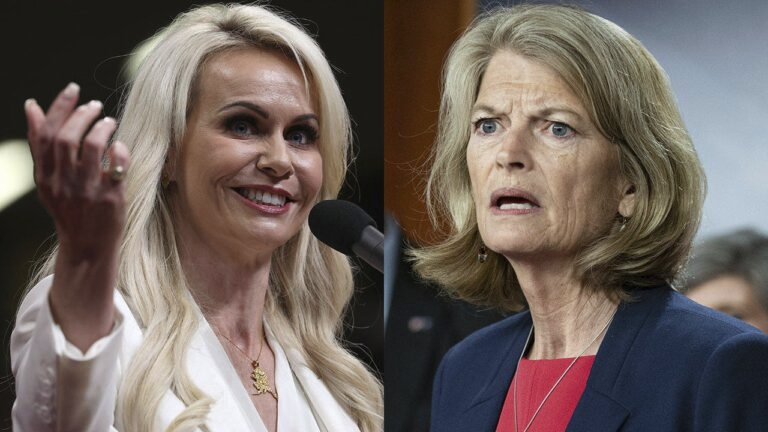 Especially if you knew one was Pro-Life, the other Pro-Abortion; one was Pro-2nd Amendment, the other for gun control; one was an advocate of her state's rights, the other a Washington insider; one is endorsed by Donald Trump; the other endorsed by Mitch McConnell.  Okay, one's a hot blonde, the other an old hag, but that shouldn't count.
You chose the "one" and not the "other", right?  Yes, just by luck, she's the hot blonde.  But sorry, guys, she's happily married with five kids. She's native Alaskan Kelly Tshibaka, and odds are growing by the day she'll beat Lisa Murkowski for Alaska's next Senator.
The It's Getting Better All The Time theme of last week's HFR has continued this week, and not just for Kelly.  For Herschel Walker in Georgia, Adam Laxalt in Nevada, JD Vance in Ohio, and others it is.  There's a big however, though.
36 Senate elections will be held, only 15 are Dem-held, while 21 are GOP-held.  So that Vance wins in Ohio isn't a GOP gain, as it's now held by GOPer Portman who's retiring. Walker-GA and Laxalt-NV, on the other hand are gains. So would be Blake Masters in AZ.  But Fetterman, should PA voters but retarded as he is, would be a net GOP loss since it's held by retiring Pat Toomey.
That's why a net gain of GOP seats is certainly possible but on thin ice – and that's why what Turtle McConnell is doing in New Hampshire is politically treasonous: Mitch McConnell Pulls PAC Ads Out of New Hampshire, Effectively Sabotaging GOP Candidate Don Bolduc.
This despite US Army Special Forces Brig. General Bolduc is dead even with first term Dem Maggie Hassan.
At least, Florida Senator Rick Scott is helping: Rick Scott's NRSC Reengages with New Hampshire Senate Race with $1M After McConnell Abandoned.  Should the GOP manage to eke out a majority on Nov 8, the very first thing the GOP Senate Caucus must do is to dump the Turtle from Majority Leader.   Goodbye and good night.
************
Best shut down line of the 2022 campaign has to be future governor of Arizona Kari Lake's during their debate:
And here's how to answer a woke reporter:
https://www.youtube.com/watch?v=wjpLQ9ydLnE
Trump-endorsed Kari Lake is yet another example of how superbly superior GOP candidates are as a whole this year, from Gubernatorial races like Kari's to hundreds of House races. It's one reason why Newt Gingrich is predicting the biggest GOP House win since 1920. That would be the election of the 67th Congress, where in a 64-seat gain, the House results were 303R/132D.
As the House stands now (10/28), it's 220D/212R/3V (vacancies).  If Newt is right, in 11 (ok, 12) days from now it will be 276R/159D. That'll do.
************
Meanwhile, Europe has a new heroine – Italy's new (and first woman) Prime Minister Giorgia Meloni.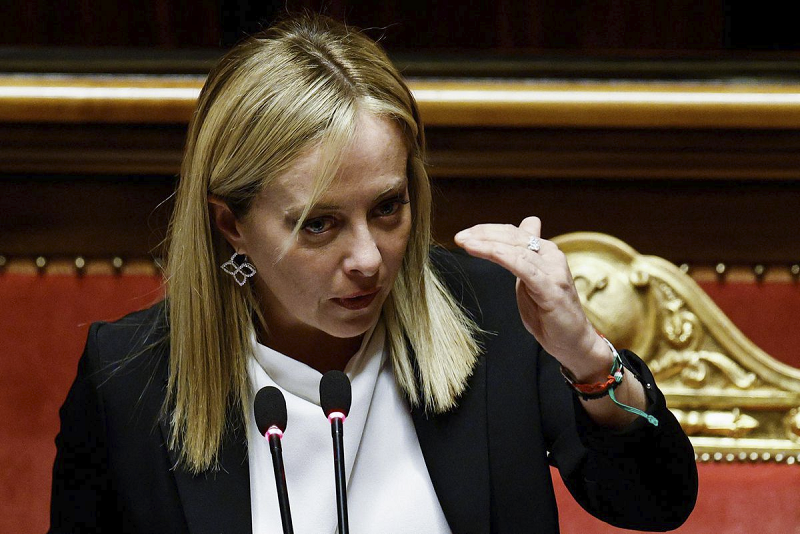 "ROME, Oct 26 (Reuters) – The only way to facilitate a peace deal between Russia and Ukraine is helping Kyiv to defend itself militarily, Italian Prime Minister Giorgia Meloni told parliament on Wednesday.

 

'Peace can be achieved by supporting Ukraine … it is the only chance we have for the two sides to negotiate,' Meloni told the Senate ahead of winning a confidence vote on her newly appointed rightist government. Meloni has repeatedly pledged support to Kyiv."
As the Russkies continue to retreat from Kherson in the southwest, Ukrainian forces continue to advance in Donbass of the northeast.  Meloni is determined to use Italian advanced military technology to help Ukraine defeat Russia on the battlefield – which it is steadily doing daily.
Despite her being fully aligned with the rest of the EU in supporting Ukraine, she is terrifying them.  Why?  The explanation is here: Why Both The US And EU Establishment Hates Giorgia Meloni.
"Giorgia Meloni's stunning victory in Italy has sent shock waves throughout the establishment in Europe and the United States. Nearly every media report has compared Meloni to former Italian dictator and fascist Benito Mussolini whom she thoroughly repudiates.

 

All this fearmongering is confusing since Meloni's platform is rooted in basic principles that most people would agree are important: 'God, country, and family.' She opposes illegal immigration, doesn't buy into climate alarmism, and thinks the leftist assault on the family and our personal freedom is a legitimate threat. Far from being radical, these are positions many of us share.

 

Like Toto pulling back the curtain to expose the great and powerful Wizard of Oz as a fraud, Meloni simply spoke the truth about the globalist agenda. She argued in a fiery speech earlier this year that has since gone viral that progressives have weaponized social justice to destroy the family first and the individual second. By erasing our communal connections and identities, we become easier to control, she argued. And control of the masses is the Left's desired endgame."
It should be little wonder, then, that Giorgia Meloni is the HFR Hero of the Week.
************
The must-read international article of the week is the Wall Street's Journal Report: In Iran Protests, the Hijab Is the Red Line for Both Government and Women.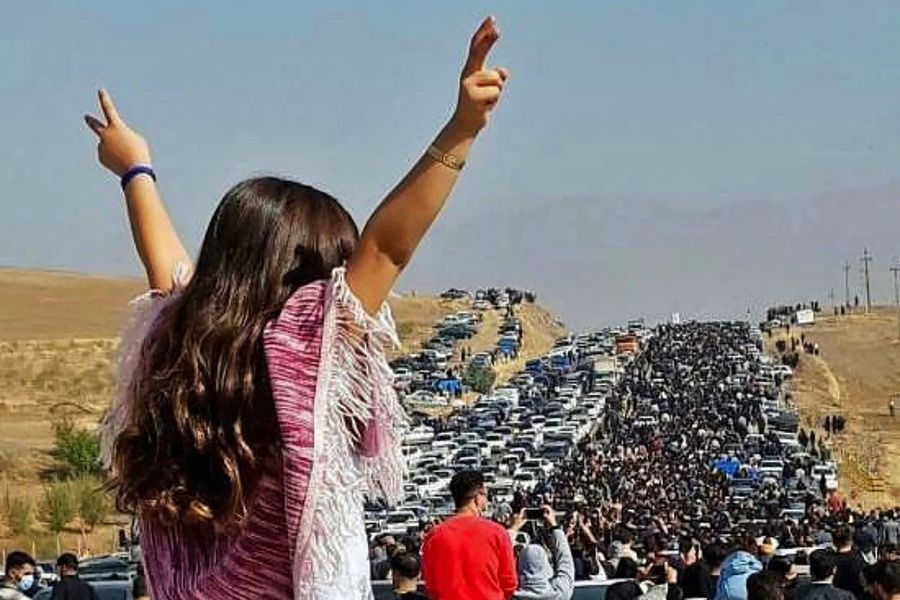 "Earlier this year, Iranian authorities moved against what they saw as a disturbing trend: More women were refusing to wear a legally required headscarf, or hijab.  For the leaders of Iran's Islamic Republic, the trend against the hijab is an existential matter. Iran casts itself as a champion of the world's Muslims and sees the hijab as a religious symbol that protects ideals of Islamic female modesty.

 

'The regime thinks if it loses the hijab, it loses its identity,' said Fatemeh Haghighatjoo, an Iranian former lawmaker now based in the U.S. as executive director of the Nonviolent Initiative for Democracy, a nonprofit. 'They have tied it to their very existence, and then of course, if they relax it, they are going to collapse.' 
Which is why protests casting the hijab aside are proving unstoppable all over Iran – for the protests' express purpose has become the collapse of the hated Mullah Regime.
Think what we are witnessing at this moment, a triad of momentous events towards freedom:  the defeat of Putin's Russia by Ukraine, the defeat of Mullah Iran by women demanding freedom, and the defeat of Woke Fascism by America's voters.
All three have become increasingly possible this week. A week much more than just half-full, wouldn't you say?
************
Before we close, I must urge you as strongly as I can to devote time this weekend to immerse yourself in yesterday's (10/27) Skye's Links.  They are so uniquely and informatively brilliant I am at a loss for what superlatives to describe them.  Only here at TTT will you find anything remotely like it anywhere else.  Your mind will be immensely grateful for taking advantage of Skye's Links.
************
We close with a tribute. Jerry Lee Lewis died today, October 28, 2022 at age 87.  I've loved his music and the marvelous way he performed it all my life, and I'm sure that's true for many of you. Here's to you, Killer. May you continue to rock on in heaven.
On the Steve Allen Show in 1957:
https://www.youtube.com/watch?v=Fw7SBF-35Es
On the Ed Sullivan Show in 1969:
https://www.youtube.com/watch?v=h90cfSZ65sg
In concert with Keith Richards in 1983:
https://www.youtube.com/watch?v=nJoijuyLoTE
Four legends together, Jerry Lee with Keith Richards, Kid Rock, Willie Nelson, Merle Haggard, in 2012