FLASHBACK FRIDAY – YESTERDAY AND RIGHT NOW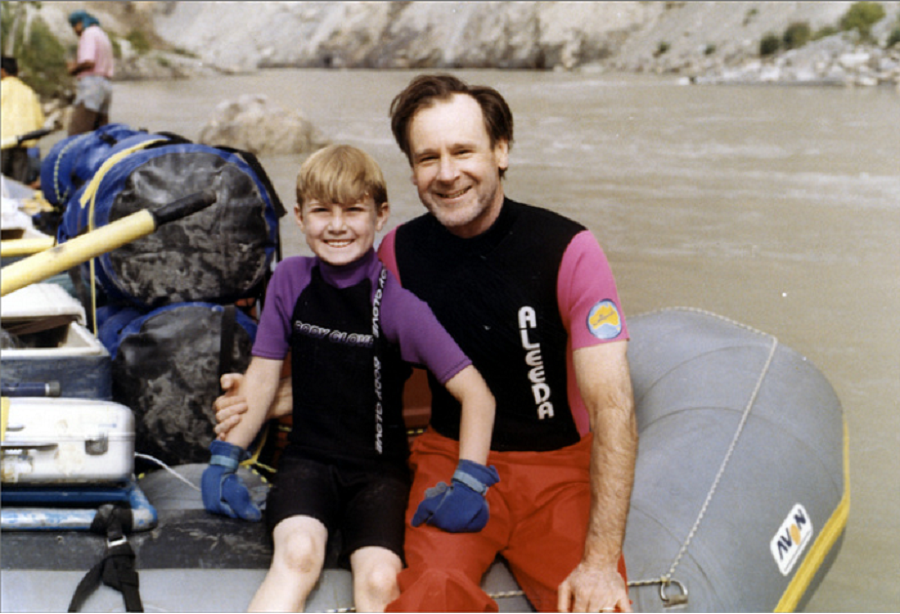 I took my son Brandon on our Indian Tibet expedition when he was 10 years old in 1993. Here we are about to whitewater run the Zanskar River right through the Himalayas.  Look at that smile – now there's an ecstatically happy boy.  Wouldn't you like to see a smile like that on your son or grandson?
You can.  Come with me and Brandon with your son or grandson on our Indian Tibet High Adventure – August 14-27, 2022
this summer – or your daughter or granddaughter, ladies are welcome!  Don't say you're too old – I'm 78!
Indian Tibet 2022 is an absolute true high adventure that both of you will always treasure.  Click on the link, absorb the photos, make the experience of actually being there real to you, throw any excuses in the trash, and let me know you're in.  See you in Delhi! (Glimpses of Our Breathtaking World #205 photo ©Jack Wheeler)