FLASHBACK FRIDAY: THE HOLE OF SORROWS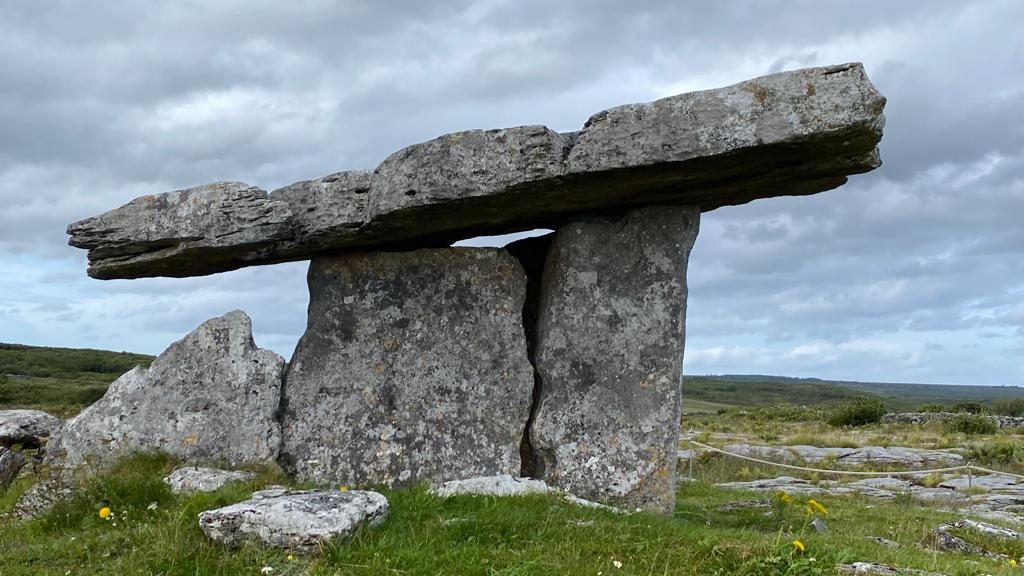 Let's flashback 2.2 million Fridays to 4,000 BC, six thousand years ago, when the original inhabitants of post-Ice Age Ireland erected this megalithic "dolmen" or portal tomb.  It consists of three standing portal stones suspending a massive horizontal capstone, the limestone entrance to a tomb originally covered with an earthen mound.
Eventually the mound weathered away revealing the stone "skeleton" which was a sacred shrine for the Megalithic Irish all the way to the medieval Celts even though in a remote barren rocky region of far western Ireland found now in County Clare.
When it was finally excavated in 1986, the remains of 33 humans were found in the burial chamber below who lived between 3,800 and 3,200 BC.  Thus it became known as "The Hole of Sorrows."
When you come to gaze upon The Hole of Sorrows, you realize that this massive stone structure, one thousand four hundred years older than Egypt's Great Pyramid, has stood here for all of recorded human history and beyond.  All the kings and empires of all history have come and gone, while it still stands.  It's megalithic creators of millennia ago would be proud. (Glimpses of Our Breathtaking World #219 photo ©Jack Wheeler)