FLASHBACK FRIDAY – SHACKLETON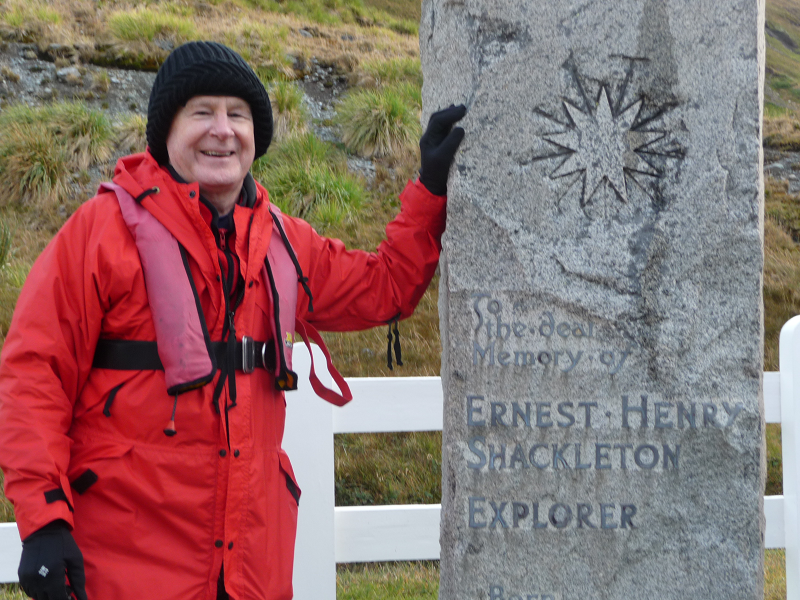 You likely read the new story this week of the extraordinary discovery of Antarctic legendary explorer Ernest Shackleton's ship The Endurance 10,000 feet deep at the bottom of the Weddell Sea: Ernest Shackleton's Sunken Ship Endurance Found 107 Years Later (3/09).
Perhaps you read my account of his incredible exploits in Endurance (April 2013).  I thought to commemorate the ship's discovery with this photo of me at Shackleton's gravesite at the abandoned whaling station of Grytviken on the Antarctic island of South Georgia.
Shackleton was the most heroic arctic explorer of them all.  The famous eulogy at his funeral says it all:
For scientific discovery, give me Scott

For speed and efficiency of travel, give me Amundsen

But when disaster strikes and all hope is gone

Get down on your knees and pray for Shackleton
 (Glimpses of Our Breathtaking World #192 photo ©Jack Wheeler)