FIRED UP AND BURNED OUT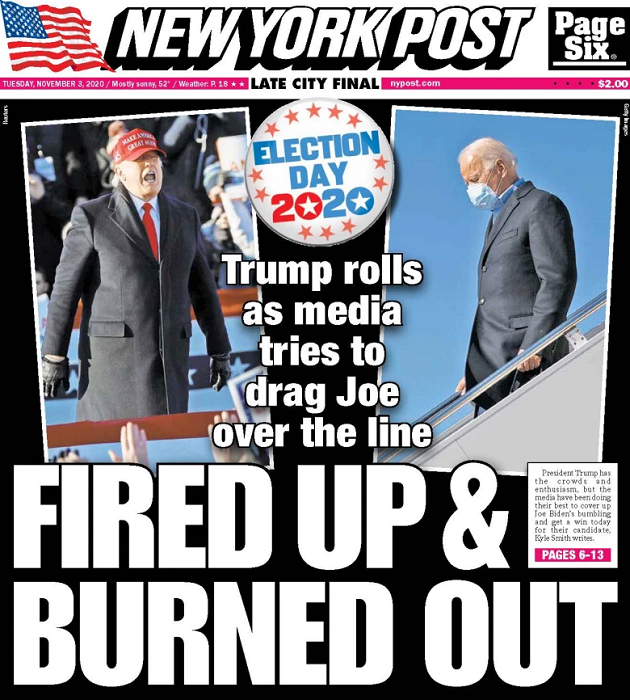 That sums it up as we await vote results.  Yet as we can see with the extraordinary Election Day voter turnout everywhere in the country, it's not just Trump fired up and Biden burned out – it's their supporters.  Trump's are on fire to vote for him, Biden's are… meh.
Which is why ZeroHedge reports that major bookmakers like Paddy Power and Ladbrokes say 93% of bets are being placed on a Trump victory over the last 24 hours. As of late this afternoon, the Dow is up 560 points, while any Chinese listing on the NYSE is collapsing.
The night is young and it will be long.  While it looks good, even amazing, from Florida to Arizona to Wisconsin, we have quite a ways to go.  So relax with your favorite adult libation and watch Tucker on fire last night:
Have fun watching The Trump Train Video:
Salsa dance with Latinos for Trump in Miami:
And celebrate, 'cause Don't Believe Me Just Watch!